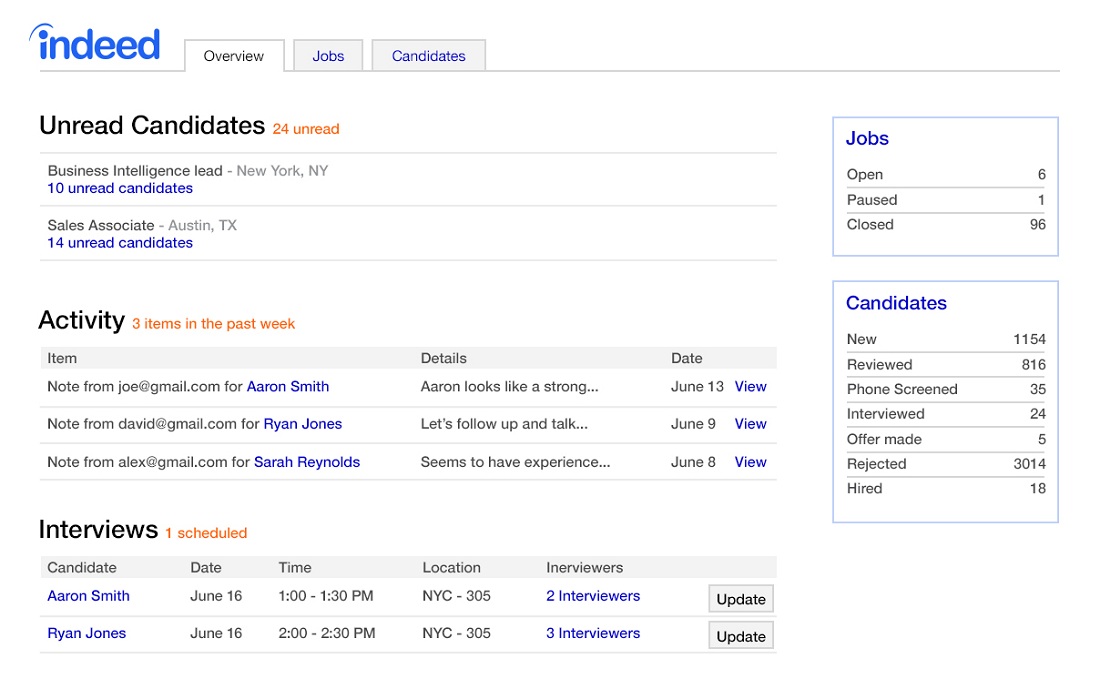 The main benefits of Indeed.com are multiple hiring techniques, free job posting, sponsored job posting, large scale hiring, resume builder, and job alerts. Here are more details.
Multiple hiring techniques
There are three easy ways by which a company or organization can hire employees: large scale hiring, sponsored job posting, and free job posting.
Free Job Posting
Job posts that are created using the free job posting technique will appear in the website's search results page based on relevance. But its prominence in the search results is likely to move down when new job postings are posted by other companies.
Sponsored Job Posting
Sponsored jobs enable employers and recruiters to attract more qualified candidates because they are highlighted and they appear below or above the free job postings. One of the good things about this is that companies only need to pay Indeed.com when a visitor or job hunter clicks on their sponsored job listing. Sponsoring a job does not require a subscription fee.
Large-scale Hiring
This allows companies to integrate their own recruitment system with Indeed.com. Through this technique, employers can easily determine whether or not a specific job posting should be sponsored to make hiring more efficient.
Resume Builder
Indeed.com has a built-in online resume builder that allows job seekers to easily create their resume. All they have to do is to input their career data and employment-related information into the respective fields of the resume builder.
Job Alerts
Indeed.com provides job seekers with job notifications sent via email. All they have to do is to configure their account's job alerts settings. They have an option to receive job alerts every time a new job is posted on a daily, weekly, or monthly basis.