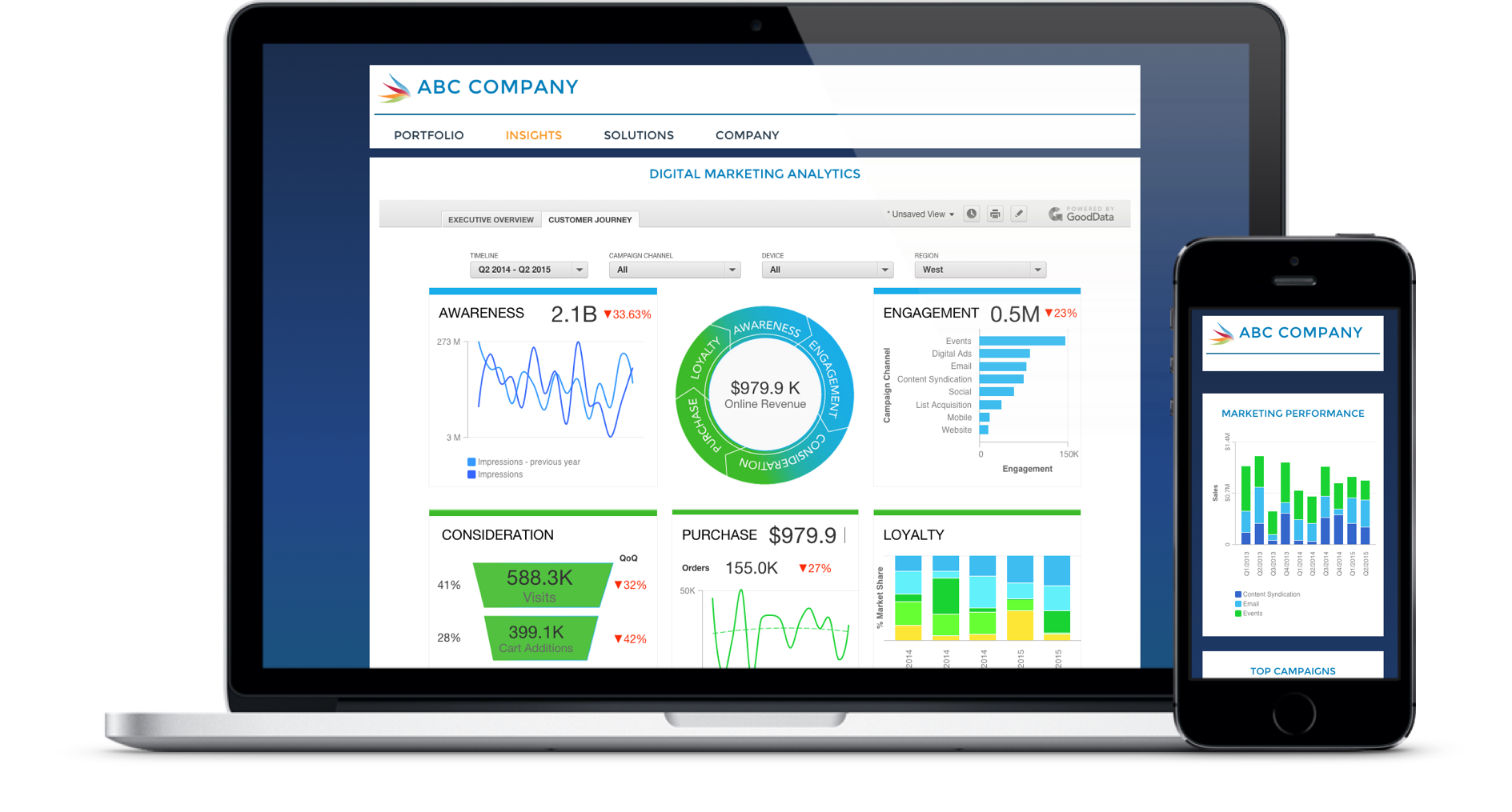 The benefits of GoodData are, it is highly flexible, it has robust analytics and it promotes collaboration on actionable insights. Here are more details:
Cloud capabilities and flexibility
GoodData recognizes operational data that can improve your company's efficiency and stability. Using this app, companies can be more decisive, effectively budget resources, and create more predictability. The app is a complete cloud analytics tool that combines cloud data to your operational sources to swiftly recognize important feedback such as customer feedback that shows your marketing's effectiveness, the operational impact that can improve decisiveness, efficiency and even boost sales, and even show you calculated, data-backed ventures to create more revenue streams.
Rich analytics features
GoodData has all that you need for business analytics: BigData-ready ETL/ELT, massive data warehousing, self-service data discovery, and advanced visualization and analytics. These tools are all rolled up in an easy-to-use platform. This platform handles your business' technology, the technology's data pipeline, and its community learning features that help users improve to be better analysts.
GoodData provides "Insights as a Service" system and platform that integrates cloud-stored data with on-hand data to find:
Customer feedback that shows Marketing effectiveness

Operational feedback that boosts efficient decisiveness

Ventures to make more revenue streams supported by analytics
As many solutions are not managing from the data pipeline – from integrating, in ETL, visualization, and analytics – it's daunting for business analysts and users to be independent and solve new issues.
Data Explorer enables IT teams to always take initiative and consistently create new data sources for analysts. More data sources give analysts more chances for productivity and process insights to find new data sources in a short time
Analytical Designer advises analysts to make greater understanding through providing excellent recommendations and practices. The feature also allows users to discover data on their own. GoodData encourages collective learning throughout the multi-faceted cloud community to improve productivity.
Easy collaboration on insights
Email Collaboration simplifies the process and shares their discovered insights to key persons in the company. The GoodData Data Pipeline, along with the Agile Data Warehousing Service, makes these actions possible and feasible. Data analysts can keep up the data lineage visibility and source system ownership throughout the whole pipeline. Adjustable workspace management allows some decentralized analyst efficiency while keeping up with the centralized production level environment control.