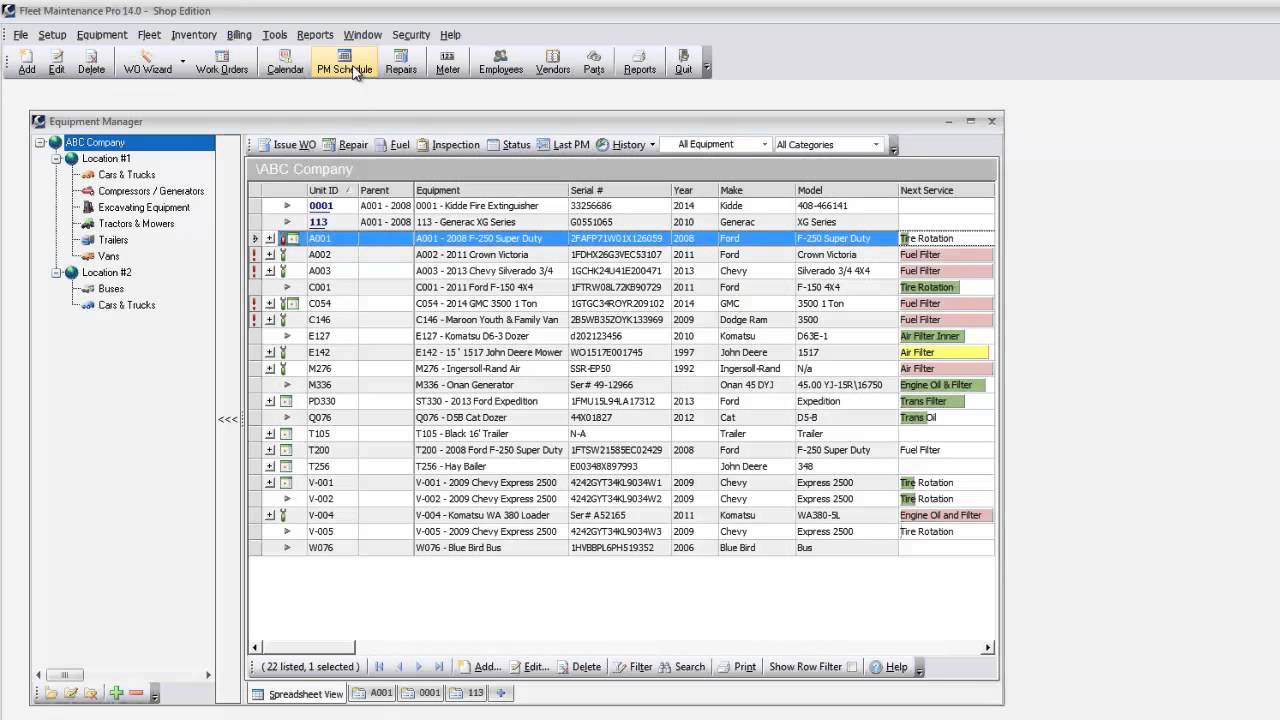 The main benefits of Fleet Maintenance Pro are its ability to track an unlimited number of vehicles and equipment, its flexibility, and its History Recording functionality. Here are the details:
When it comes to tracking vehicles and equipment items, Fleet Maintenance Pro can handle an unlimited number of them. Make, model, year, and serial numbers are some of the custom parameters that can be used when doing the tracking. Additional equipment facts can also be tracked with the use of user-defined fields.
Users can also receive automated and color-coded PM alerts that notify them when a vehicle or equipment needs to be sent to the shop for service. Unexpected or suspicious maintenance done on vehicles can also be saved and recorded. Users also have an unlimited number of PM services that they can avail of. They can even predefine them, as well as customize them so they can meet the needs of their fleet.
With Fleet Management Pro's History Recording functionality, users can keep track of the neglect, abuse, and wear of their equipment and vehicles. This means they can also analyze how much this is costing them. Not only does this functionality keep track of maintenance activity, but important details are also recorded. All of this is also easy to access.