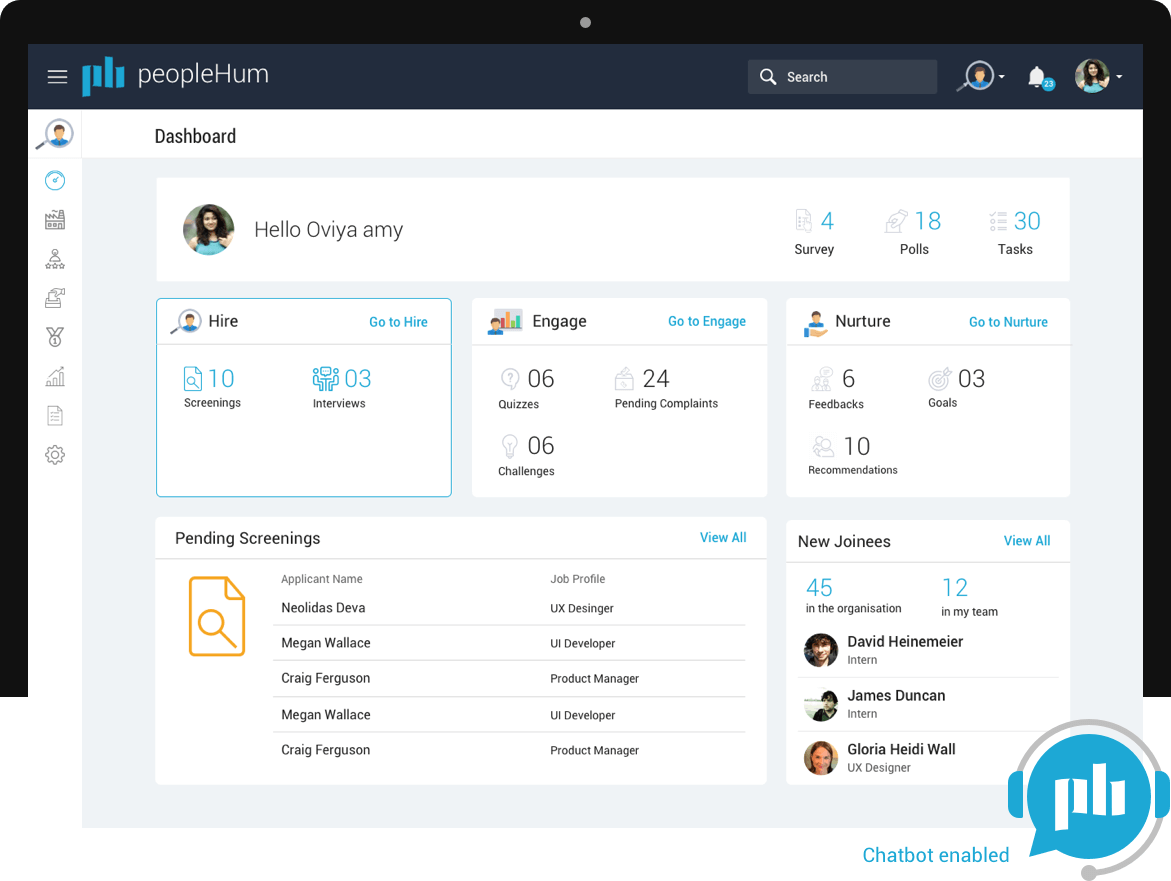 The main benefits of peopleHum are end-to-end HR management, gamification of interactions, easy setup, and comprehensive performance metrics. You can find out more about each of these benefits below.
End-to-End HR Management Processing
peopleHum houses all of your HR processes under one roof. Built to help businesses create a robust team, it offers features that range from pre-hiring to employee offboarding. With an integrated system such as this, you can easily facilitate HR initiatives in a single platform.
Gamification of Interactions
One of peopleHum's main goals is to strengthen the engagement within your workforce. To foster open communication, it gamifies collaboration and interaction within organizations. This is done through a rewards-based system that targets the tech-savvy generation of employees today.
Easy Setup
peopleHum promises a quick and easy installation. First of all, importing data to your account can be done in bulk. Plus, thanks to its integration with multiple platforms–including Office 365, Google, and Slack–your business can switch to this program in a matter of minutes.
Comprehensive Performance Metrics
With both templated and customized feedbacks, peopleHum makes performance evaluation easy for both employee and employer. It sets up feedback cycles that you can customize based on several metrics such as employee mindfulness, emotional intelligence, and outlier detection.