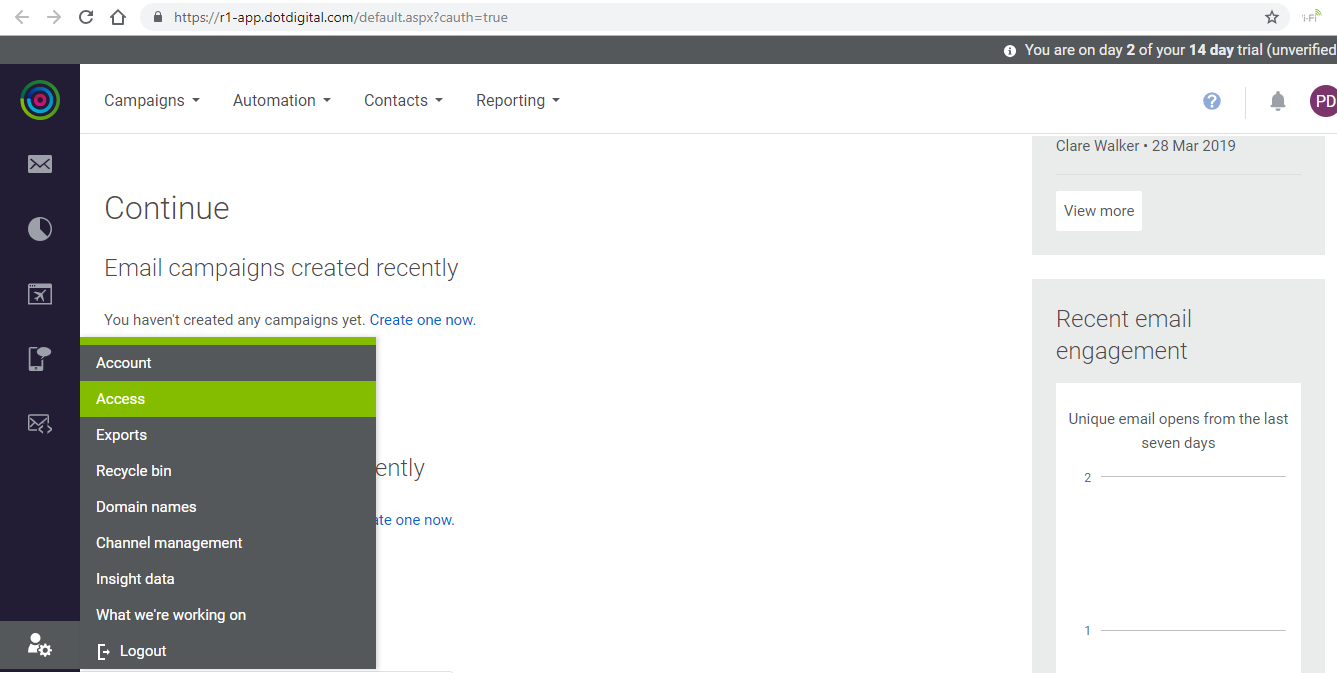 The main benefits of dotdigital are its easy-to-design emails, smart automation, and omnichannel marketing automation tools. For more information, check out its benefits below:
Easy-to-design emails
dotdigital's EasyEditor has a drag-and-drop capability, making it easy for users to create, test and deliver emails. Various design options are available for you to customize it according to your campaign's purpose or theme. This optimizes personalizing campaigns to match your intended recipient. The emails are intuitive as well. You can add images, videos and CTAs (call to actions) to boost engagement and conversion.
Smart automation
At the core of dotdigital is its intelligent automation builder. It manages lifecycle marketing so you can reach customers at every stage of their journey. Users don't even have to spend time in preparing the automation as there are available pre-built templates by experts. You can also amplify its impact with personalized re-targeting.
Omnichannel marketing automation solution
dotdigital is packed with essential omnichannel marketing tools for marketers to deliver engaging experiences across channels. You can create cohesive and engaging campaigns for SMS, social media, email, mobile, and web to increase conversions and maximize opportunities. This way, you can improve engagements, whether for recovering lost leads or re-engaging lapsed subscribers.