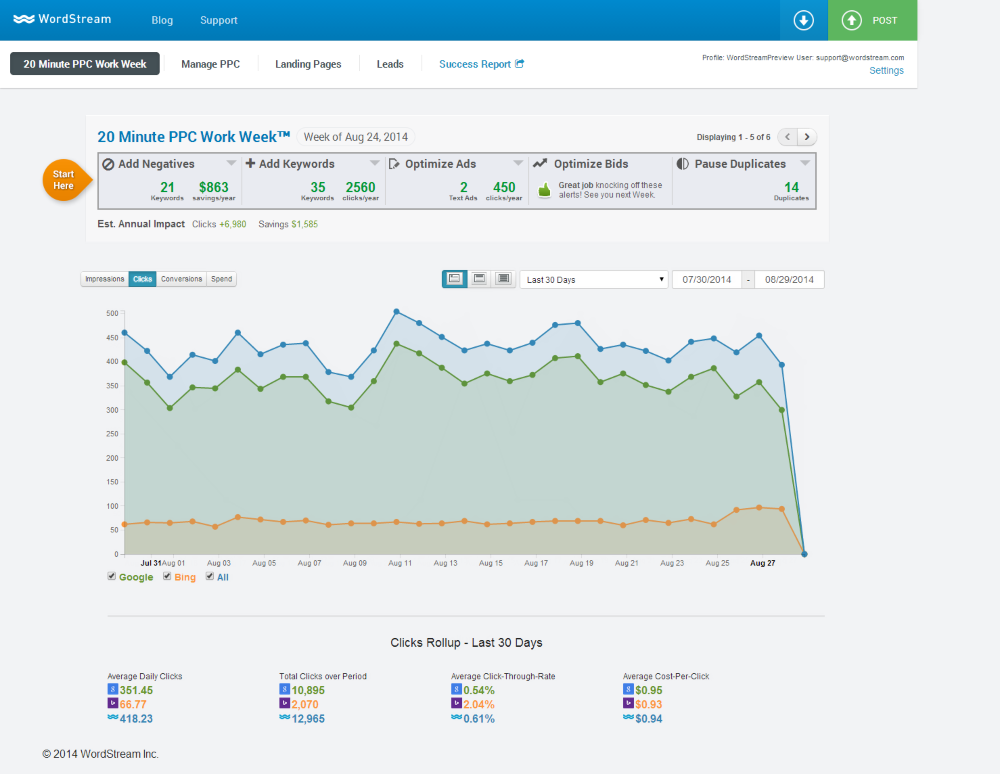 The main benefits of WordStream Advisor are its optimization of expenditures, its evaluation capabilities, and its support system.
Wordstream helps in optimizing expenditure when it comes to paid search, as it turns online leads into customers that pay and are loyal. A business's Google AdWords account performance can also be evaluated by WordStream, which can then recommend actions that would result in better outcomes. Users of WordStream Advisor can also expect their search marketing campaigns and account management operations to be guided by experts.
With WordStream Advisor's toolset, users only need to spend 20 minutes per week on creating, optimizing, managing and measuring PPC campaigns that are high performing. Businesses that are small or medium-sized can perform effective and efficient account management with this solution. Likewise, account management by agencies is also streamlined, allowing them to welcome new clients.