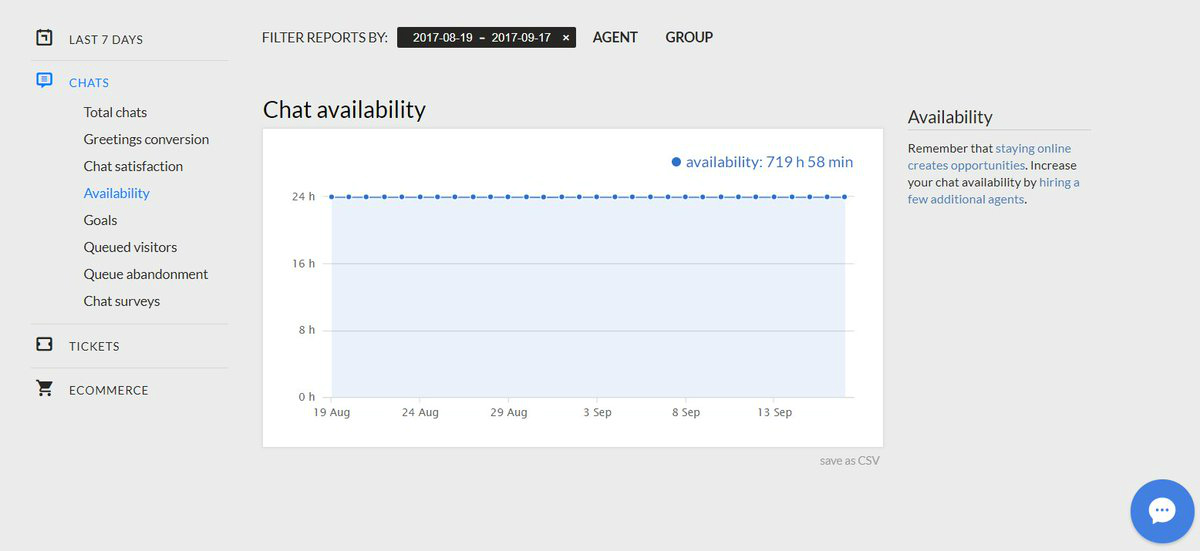 Chat Agents are Available 24/7
Convert your website visitors into paying customers by offering 24/7 service on your site. DeskMoz agents will work round the clock to increase your sales.
Free Software Offered
DeskMoz offers live chat software. If you already use another live chat tool like Olark or Intercom, their agents will work on it. However, the company recommends their own software.
Benefit from Free Setup
DeskMoz reviews indicate that the provider will set up their tool free of cost and also help with the onboarding process. For the uninitiated, they will set up the live chat on your site and ensure your account goes live free of cost.
Get Chat Transcripts in Your Email
DeskMoz sends all chat transcripts real-time to your email. This allows you to check how the chat agents are dealing with customers. Plus, if needed, you can provide guidance to them to get more sales as you know your processes better than others.
Unused Chats are Carried Forward
You get full value for your money as unused chats of a month are carried forward. Thus, every penny you pay is fully productive and accounted for.
Get Data on Vital Leads
DeskMoz forwards details of promising leads recorded from the chats. This aspect is given highest importance when their agents are chatting with your prospects and leads.