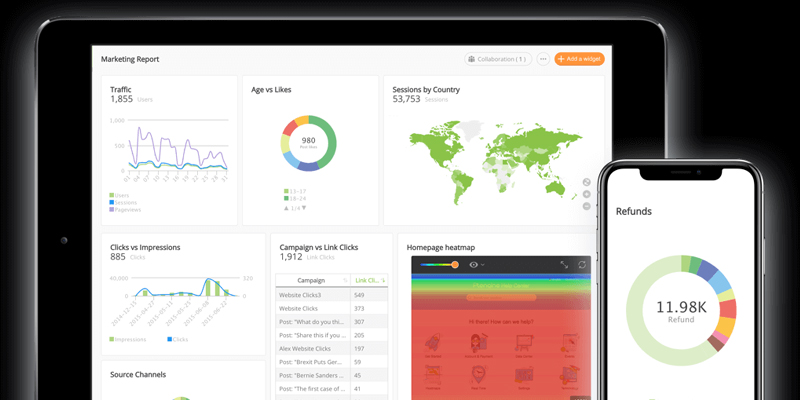 Make Full Use of Your Data
Datadeck is a data analytics and business intelligence program that allows you to make full use of your business data. Most enterprises utilize only about 5% of their data. Datadeck gives you a competitive edge over such companies as it provides the tools and features you need to put all your data to full use and derive high-quality actionable insights from them.
Get Useful Info
Datadeck empowers you to collect data from all sources and combine them on common fields. You can easily find specific info and learn which factors drive or obstruct conversions, which service or product contributes the most to your sales, and what drives your customers to buy your offerings.
Creates Attractive Visualizations
Datadeck makes it simple for you to analyze data effectively. You don't have to spend valuable time reconciling figures or crunching numbers as this platform converts your data into appealing visualizations that are easy to understand. You can learn why your data is important for your business and fully utilize it for improvement.
Enables Smooth Collaboration
Datadeck has a positive impact on team communication and collaboration because it makes data easy to access and understand. The app puts all business units and users on a single page and empowers them to work collectively and individually in a seamless and smooth manner towards company goals and objectives.