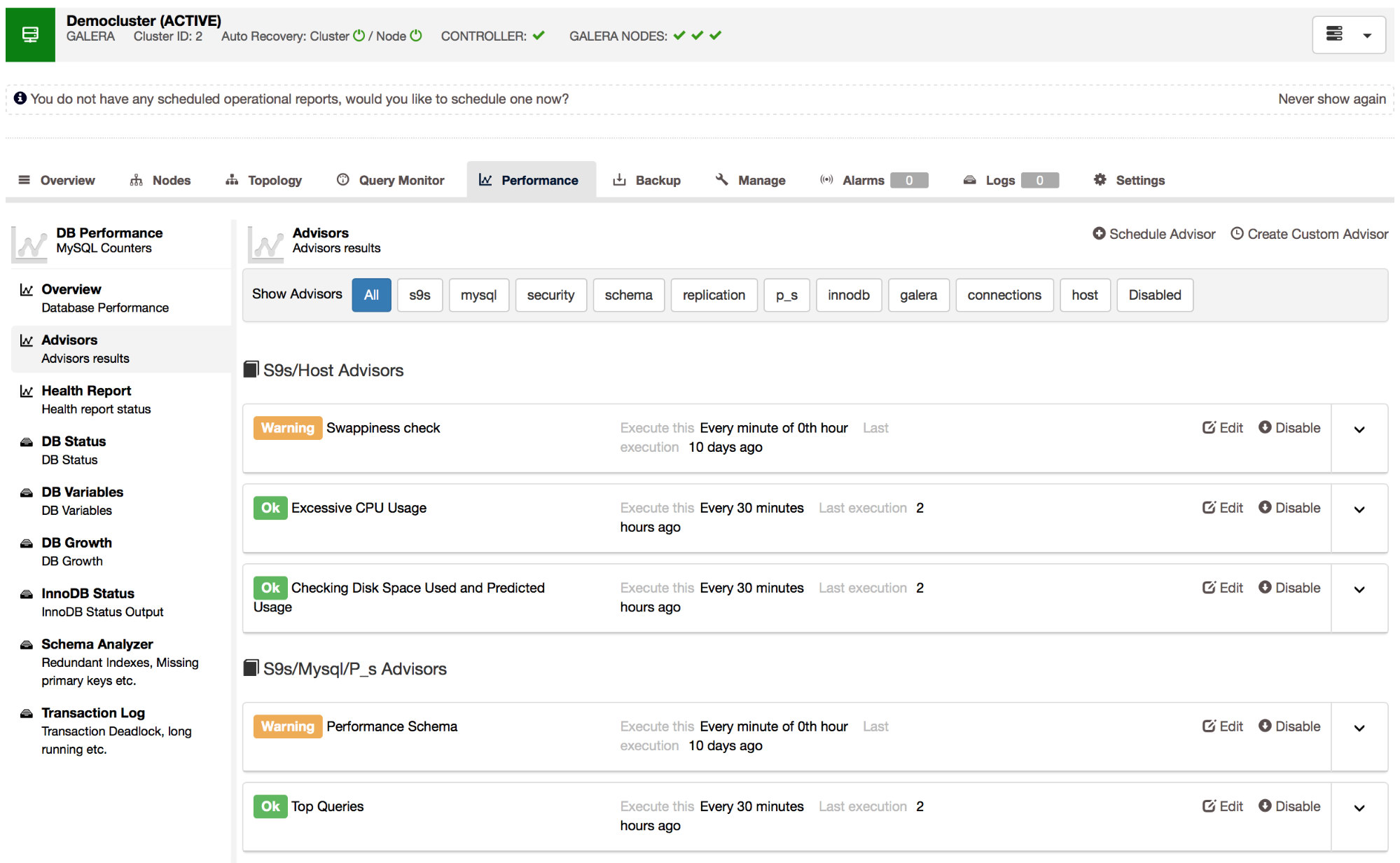 The main benefit of ClusterControl is the all-inclusive platform for database management. Users who enjoy the system do not need any other tool to augment it. Everything that you virtually need for database management operations is included. What is great about ClusterControl is that it is flexible to the point where administrators can automate repetitive procedures on their very system architecture. The system is a central hub that consolidates all databases such as PostgreSQL, MySQL cluster, MySQL, MongoDB, Galera Cluster, and MariaDB. Its powerful computation capabilities allow users to cut on effort and time that manual provisioning entails. In this way, it adds more usable time for exploration as well as innovation.
Users are enabled to deploy standalone HAProxy load balancers. There is also the MaxScale feature for SQL-aware load balancing available. This features round-robin or read-write split configurations. Furthermore, users can manage and configure ProxySQL deployments easier, set rule, manage query routing, create servers, and even re-orientate setup. These reliable tools can create repeatable procedures with practice configuration for supported databases. Moreover, users can employ these tools in a uniform and transparent manner providing features that can manage these databases contained in a polyglot infrastructure. Health checks, backup creation, upgrades, and database recovery functions are also at the users' disposal.
With ClusterControl, users will have access to 100 major databases and metrics that help define performance. With custom dashboards available, users can visualize performance thus making capacity planning easier. Now, with ClusterControl, users will be able to monitor, analyze and extract insights from data. This enables them to plan and execute database management policies optimizing performance and security.