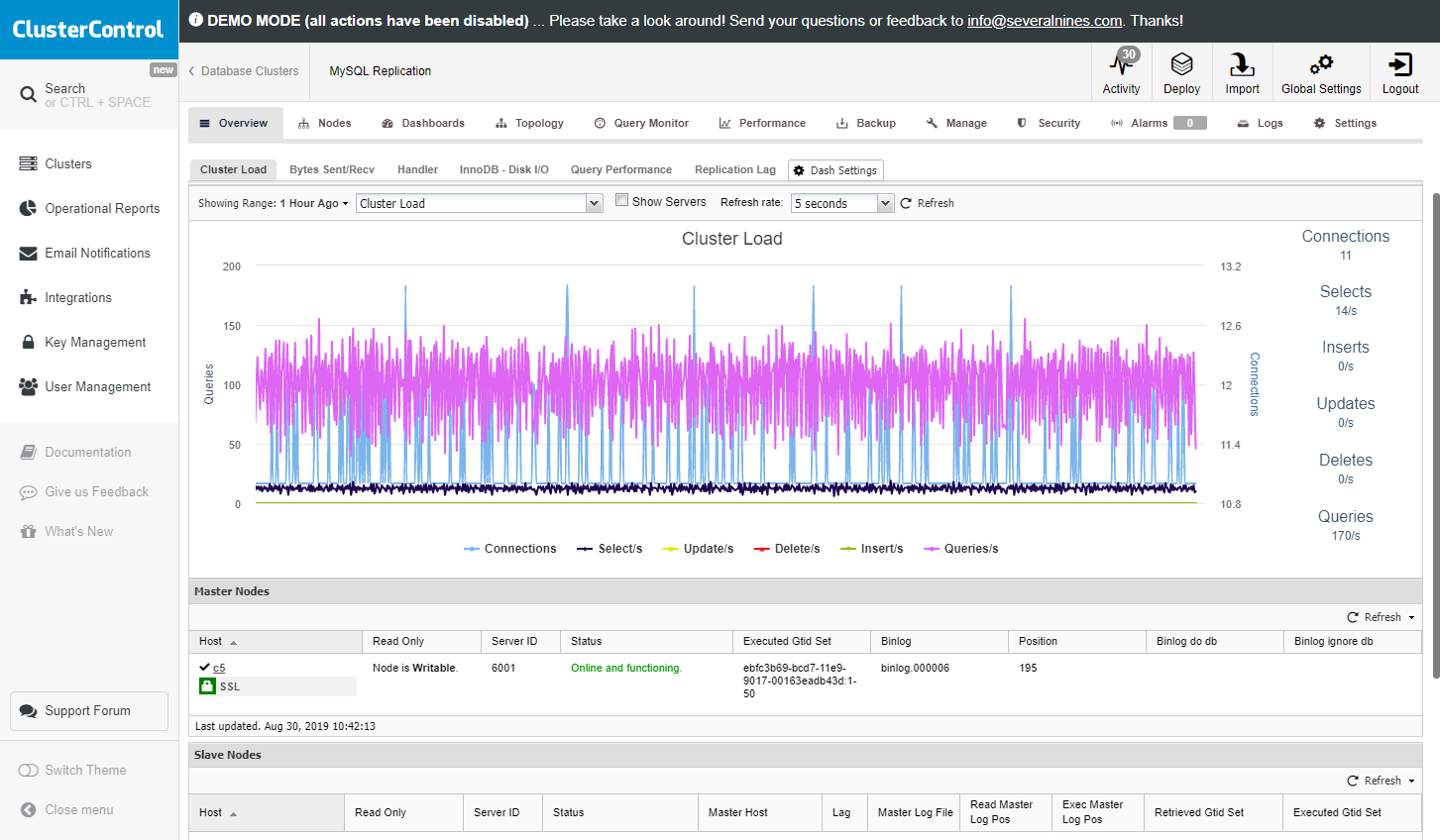 The main benefits of ClusterControl are boosted productivity, security, and efficiency. Here are the specific advantages that users can expect from the system:
Boosted Productivity
ClusterControl tools allow its users to fully maximize data operation. It collects comprehensive performance data that can be utilized to improve workflows and overall database management and administration.
Security
ClusterControl provides air-tight security because all functions and features can be controlled in one hub. Backups and key tasks can be efficiently handled. Also, features for access control and SSL encryption are available to its users.
Efficiency
Downtimes are easily dealt with through ClusterControl tools that zone in on failure detection. Solid tools for node duplication and cluster creation will aid users in the wise use of their time.