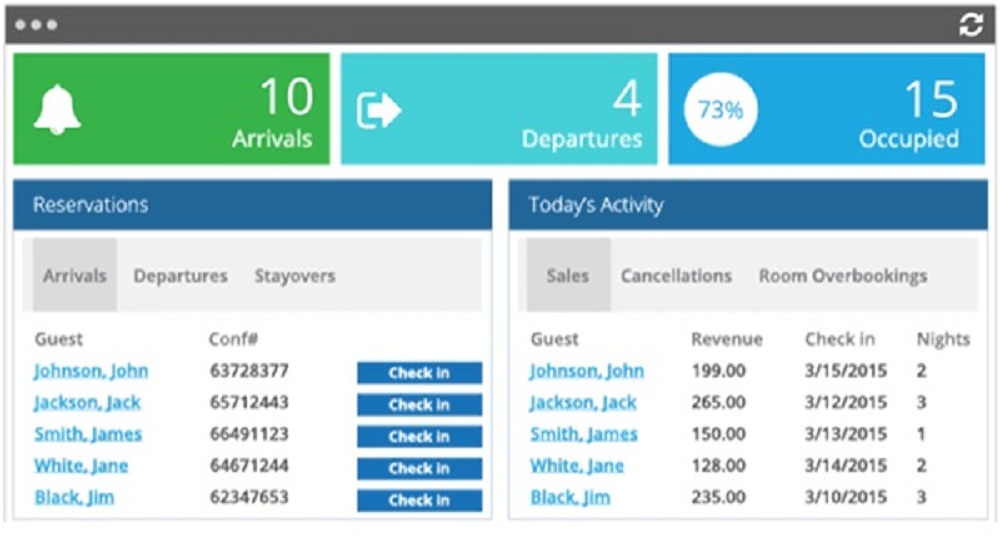 The main benefits of Cloudbeds are its stable functionalities, ease of use, and great integration. These are what to expect when you implement Cloudbeds:
Hotel Management Solution
Cloudbeds is capable of handling practically any hotel task, from guest check-in to post check-out, whether it's a front desk function or back office one. With only a little training, any employee or staff can operate the application efficiently and with ease. Businesses that utilize Cloudbeds likewise do not need to alter any process of their hotel's operation for an increase in revenue since the platform would improve their efficiency and provide streamlined distribution without the need to do so. This would allow them to compete with online travel agencies and even their bigger counterparts.
Centralized Management
The software improves the hotel's efficiency by providing a single location in which all relevant operations can be managed from. A single login is all it takes to have access to multiple business processes such as booking systems, property management systems, booking engines, and hotel revenue management systems. This would translate to more time for hoteliers for decision making and less time for online clicking.
Reservation Calendar / Dashboard
Cloudbeds' highly intuitive dashboard is specifically designed to allow users to focus their time and effort on more important matters by decreasing the amount of time to accomplish everyday tasks. The reservation management module is easy to utilize as well. It features a drag-and-drop calendar that provides a fresh view of the reservations to allow for maximum occupancy and instant processing of any type of payment from guests. The platform also provides a housekeeping module to assist the user in identifying the specific rooms that need to be taken care of.
Inventory Distribution
Cloudbeds features a channel manager that aids the hotels in distributing inventory to over 300 markets around the globe, from the dedicated niche markets to the largest online travel agencies. The platform also offers the services of highly trained consultants that can guide users in selecting distribution channels for maximum profits.