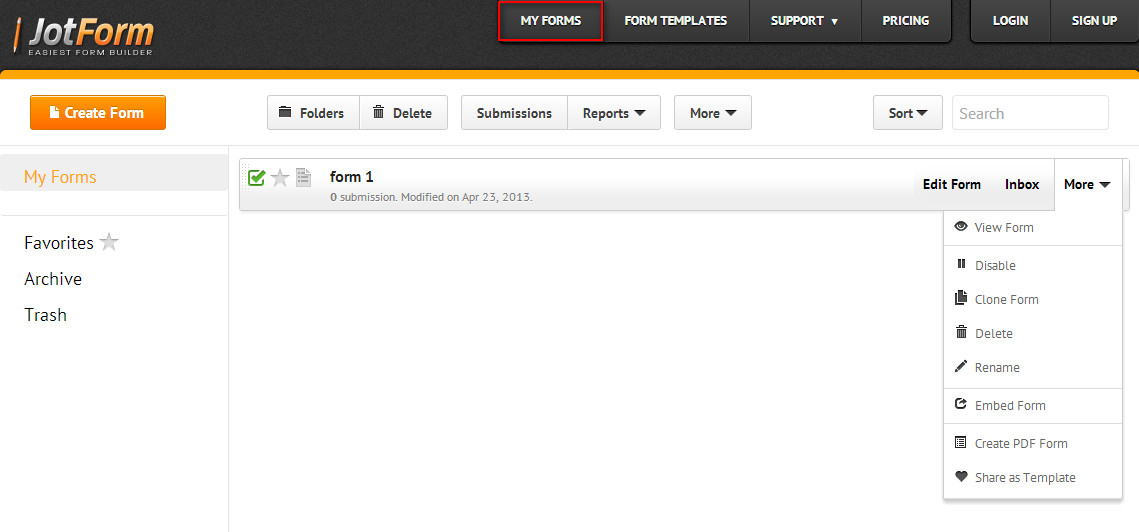 The main benefits of JotForm are, users are able to work with it anywhere they are, as the new version will work on their preferred device, and personalization and branding tools are also available to make forms adhere to the standards set by sole proprietors or companies. Here are more benefits:
Widgets, payments, and custom forms are gathered in one bar, displayed on the left side of the screen where it can be easily seen and accessed. Elements can also be easily dragged and dropped on the screen. And with more than 100 third-party services that can be integrated with it, users can easily import and export data into JotForm.
The latest version is also great for collaboration, with real-time communication between users now available. Team members can work simultaneously on their form and have their edits saved automatically. JotForm also saves all the form versions in consequential order, so if there are any disagreements users can pick which one works best.
Finally, JotForm has a pricing scheme that is flexible. Companies can take their pick from tree price packages, while a free package is also available for individuals.