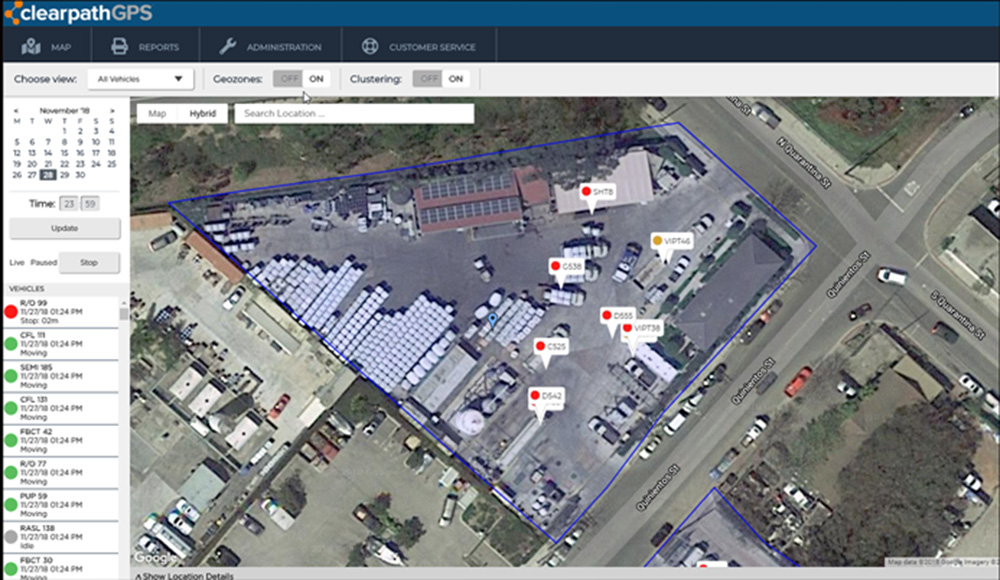 The benefits of ClearPathGPS are streamlined billing process, increased driver accountability, optimized vehicle and asset tracking, and improved location monitoring. Here's an overview for more information on what you'll gain from the product:
Streamlined billing process
Based on ClearPathGPS reviews, the software's virtual timecard report provides a detailed record of each start, stop, and the total time spent in a location of each vehicle. This data ensures you get accurate client billing for your billable hours.
Increased driver accountability
The software gives your dispatchers a complete view of your drivers' activities. You will see if they are on a break, on the job site, or off for the day. The driver- and road-facing dashcams add a layer to monitoring driving behavior, as well as protection against traffic liabilities caused to your driver. Additionally, you can monitor their driving behaviors to help you maintain the vehicles more properly. If they are overspeeding or hitting the brakes too hard, you may have to spend on expensive maintenance and repairs.
Optimized vehicle and asset tracking
Right on your computer, laptop, tablet or mobile device, you can monitor your vehicles in real time. The app's "geozones" lets you outline a geographical boundary around a site to streamline monitoring the arrival and departure of each equipment, as well as its duration in the area.
Improved location monitoring
One of the features that users liked about the product is its geofence tool, according to ClearPathGPS reviews. This feature automatically monitors important locations about any asset or vehicle that enters and exits the area. You can use this record to settle any potential billing disputes and unauthorized vehicle use.