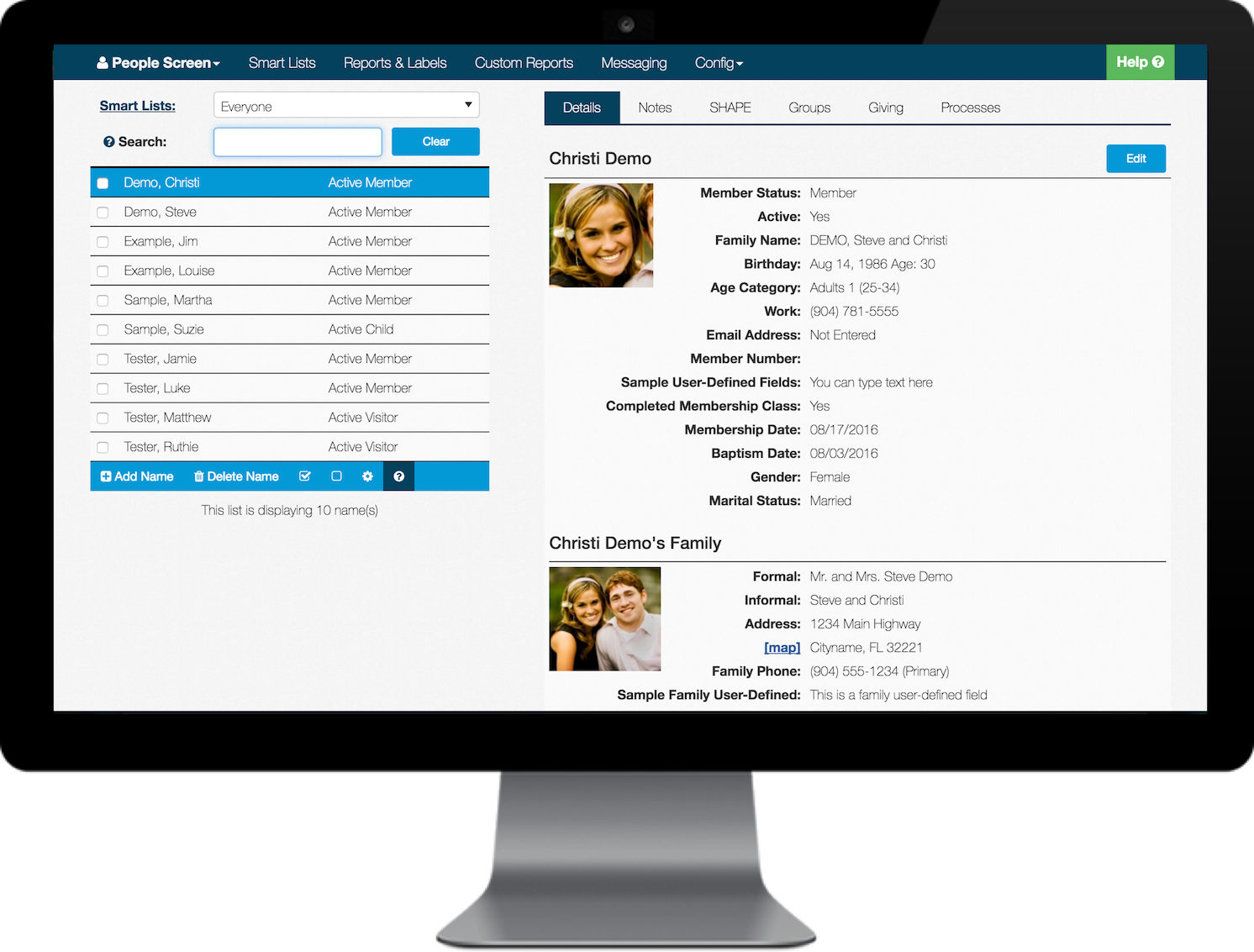 The main benefits of ChurchTrac Online of membership administration, financial management, and attendance tracking. Here are the details:
ChurchTrac Online offers membership admiration, which records and manages data accommodating for visitors and prospects. It also allows you to group members and non-members through its SmartList feature. You can either use the pre-made SmartList template of the software or create your own to add a new list and modify it according to your preference. This feature also helps you set criteria like if the people listed are involved in your ministry or not, allowing you to connect with the right members and visitors easily.
Another feature of ChurchTrac Online is financial management that is used to create, track, and manage church budgets, accounts, and payroll. This feature allows you to import transaction data and print W2 reports. To help segment the financial resources, you need to create an account, choose an account type, and enter your starting balance. Then you can begin creating categories and sub-categories so you can track fun disbursements and figure which categories or subcategories your funds are released to.
For instance, you can set up "Utility" as a category and place water, electricity, and sewer as subcategories. After setting up, you can now add transactions. You need to choose and fill out data like payee name, amount to be paid, and category. Recurrent transactions could be saved as "memorized transactions" so the next time you pay, you don't need to input data in the fields. This offers everyone transparency when it comes to financial transactions while sustaining their programs better.
ChurchTrac Online also offers attendance tracking for events like worship and Sunday school. All important dates can be recorded, and you can also remind your members to participate in the events of those dates. ChurchTrac Online even allows you to create and print reports of attendance to offer pastors and church administrators the data they need.