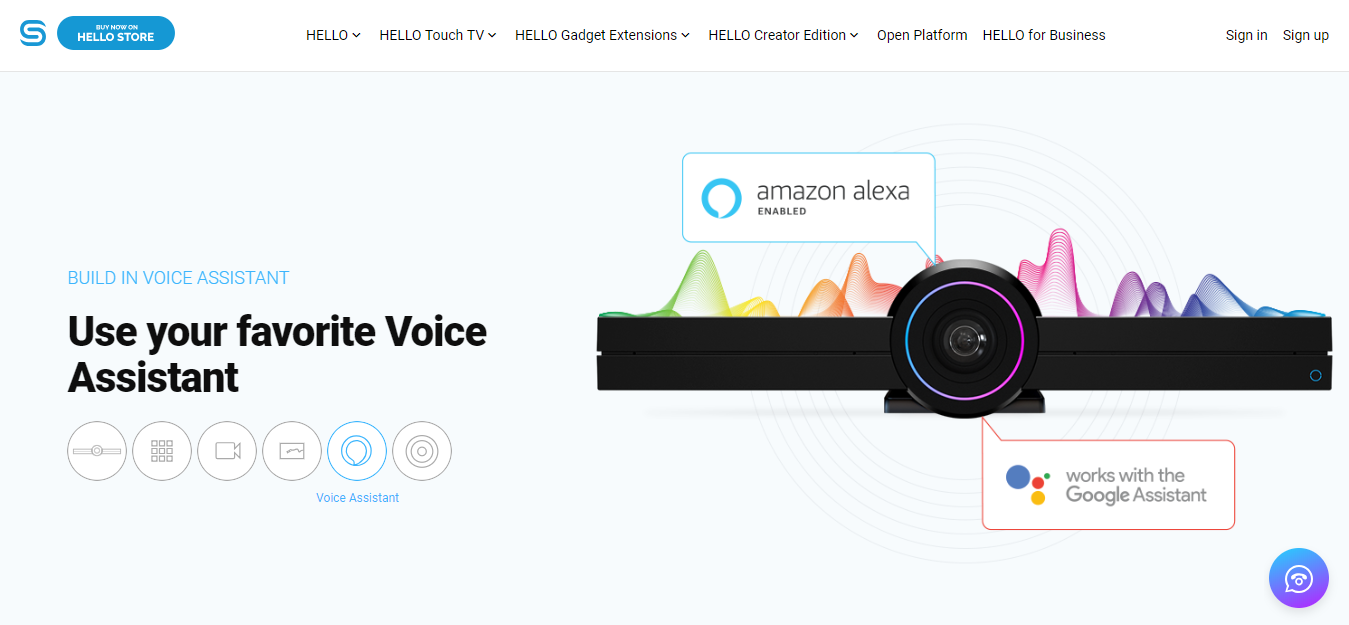 The main benefits of HELLO 2 are its video and audio calling capabilities, its integrations with voice assistants, its screencasting and screen sharing functionalities, and its support for any Android app. Here are more details:
Video Conferencing & Whiteboarding
HELLO 2 is designed primarily for communications. It ensures you can make your point during video conferences. Apart from that 112-degree field view and 4K HDR it has that make for clear video calls, HELLO 2 also has tools for whiteboarding. With these, you can interact and collaborate with your team in real time with ease. You can split the screen into two so that you can draw on the whiteboard while keeping an eye on your colleagues.
Top-Notch Audio Calling
If you prefer audio calls, HELLO 2 has your back as well. It has built-in speakers and four beam-forming microphones. Through these features, you can say what you need to say clearly and listen to the other side without interruptions.
Voice Assistant Interactions
Alexa and Google Assistant are no longer confined to speakers and mobile devices with HELLO 2. The platform can connect with either one or both. As such, you can get the answers you need, make notes, plan appointments, and do complete other tasks anytime through HELLO 2.
Screencasting & Screen Sharing
Using your phone to show images, texts, or videos on the screen is made easy by HELLO 2. This lets you create another dimension to your presentations without interrupting your flow. Apart from that, the platform also enables you to share the content you are seeing with other people. This way, you do not have to open apps and transfer files for your presentations.
Android Apps Support
Though HELLO 2 already has built-in video conferencing apps, you still have the option to install other communication and collaboration apps. Apart from these, you can use HELLO 2 with games, productivity apps, and learning apps.