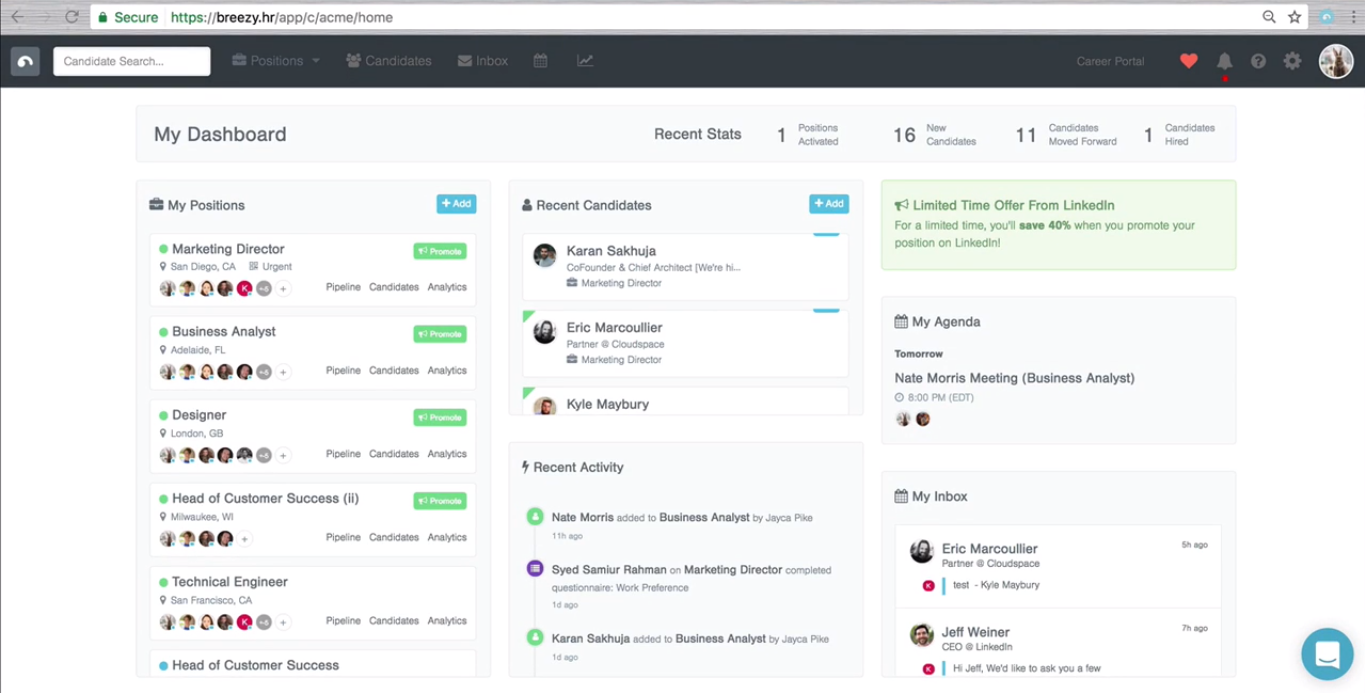 The main benefits of Breezy HR are its seamless job posting feature, its assistance in communicating with candidates, and its integration with the most common job sites.
Recruitment & Communications
Breezy HR helps your company spread the word about your open positions and engage with potential employees without much need for manual work. Since it is integrated with AngelList and LinkedIn, your recruitment managers can begin communicating with candidates with a single click. You can also interview them from the same platform for you to assess their suitability to the job and to the organization's culture.
Streamlined Workflow
Overseeing the hiring process and the management of employees is seamless with Breezy HR. Your hiring staff can utilize the drag-and-drop function to simplify calendaring and resume parsing. Additionally, the solution enables you to employ scorecards in measuring employee performance and in assessing potential workers. Lastly, it has a mobile-adaptable interface that your HR team can work on with ease using their mobile devices.
Additional Integrations
Apart from LinkedIn and AngelList, Breezy HR can connect with Google Jobs and SEEK as well as several other jobseeker sites. This accelerates the posting of open positions and streamlines background checks, thus allowing you to find and hire the best candidate faster.