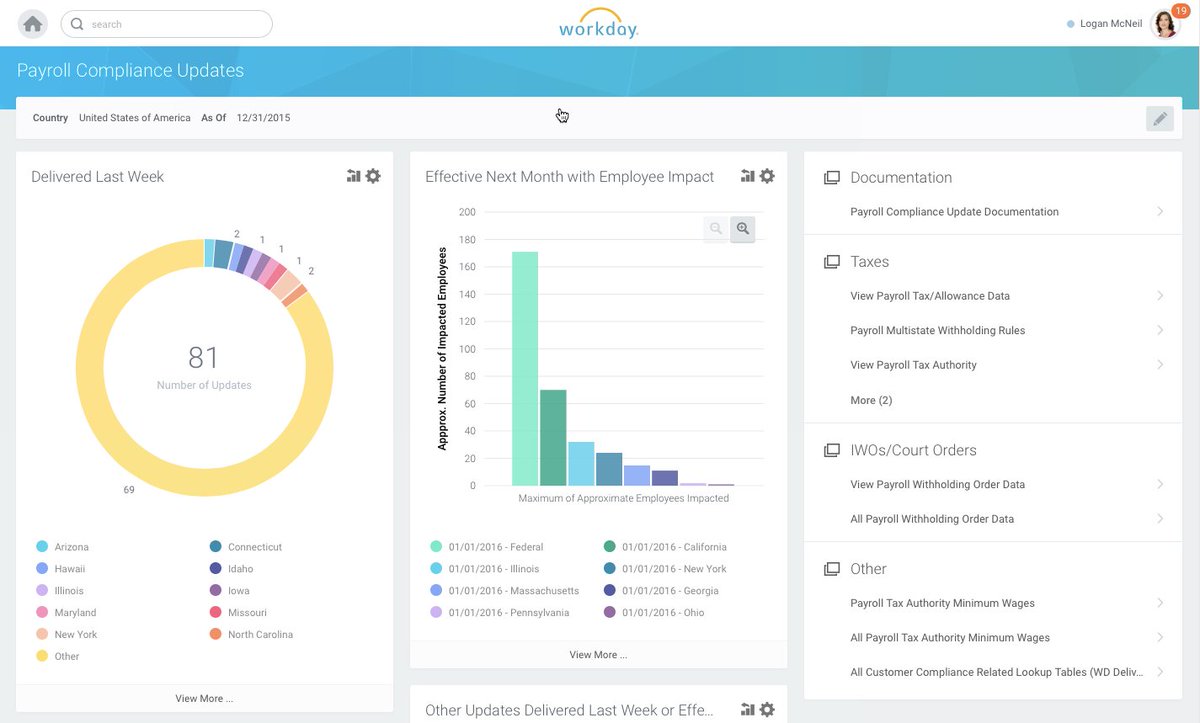 The main benefits of Workday include its integrated system base, intuitive features and vendor reliability. Here are the details:
Workday does a great job in linking HR and finances together. It offers insights in real time, provides accurate analytics, and ensures global transparency. Since it operates on the cloud, the tool is easily accessible, inexpensive and quick to set up.
The platform is built by developers with a track record in addressing business processes. The tool's standalone version is good enough to cater to all business needs regardless of an organization's size or type. Workday offers integration to other third party business apps and systems.
Furthermore, Workday boasts of a simple and highly intuitive user interface. It's based on how users run their business and programming skills are not required. The software is capable of helping teams across the organization get their tasks done in sync and without any fuss.
The software is also regularly updated, which means users will always receive the latest version. Workday is constantly improving itself to offer the best solution possible for businesses.
Workday does a good job in safeguarding data from cyber threats. The vendor has partnered with reputable data-center providers.
With a plethora of business insights, audit process management, and financing abilities, Workday is rapidly revolutionizing the world of enterprise finance. What's even better, the platform provides reasonable pricing plans, which means you are given a feature set based on your business needs.