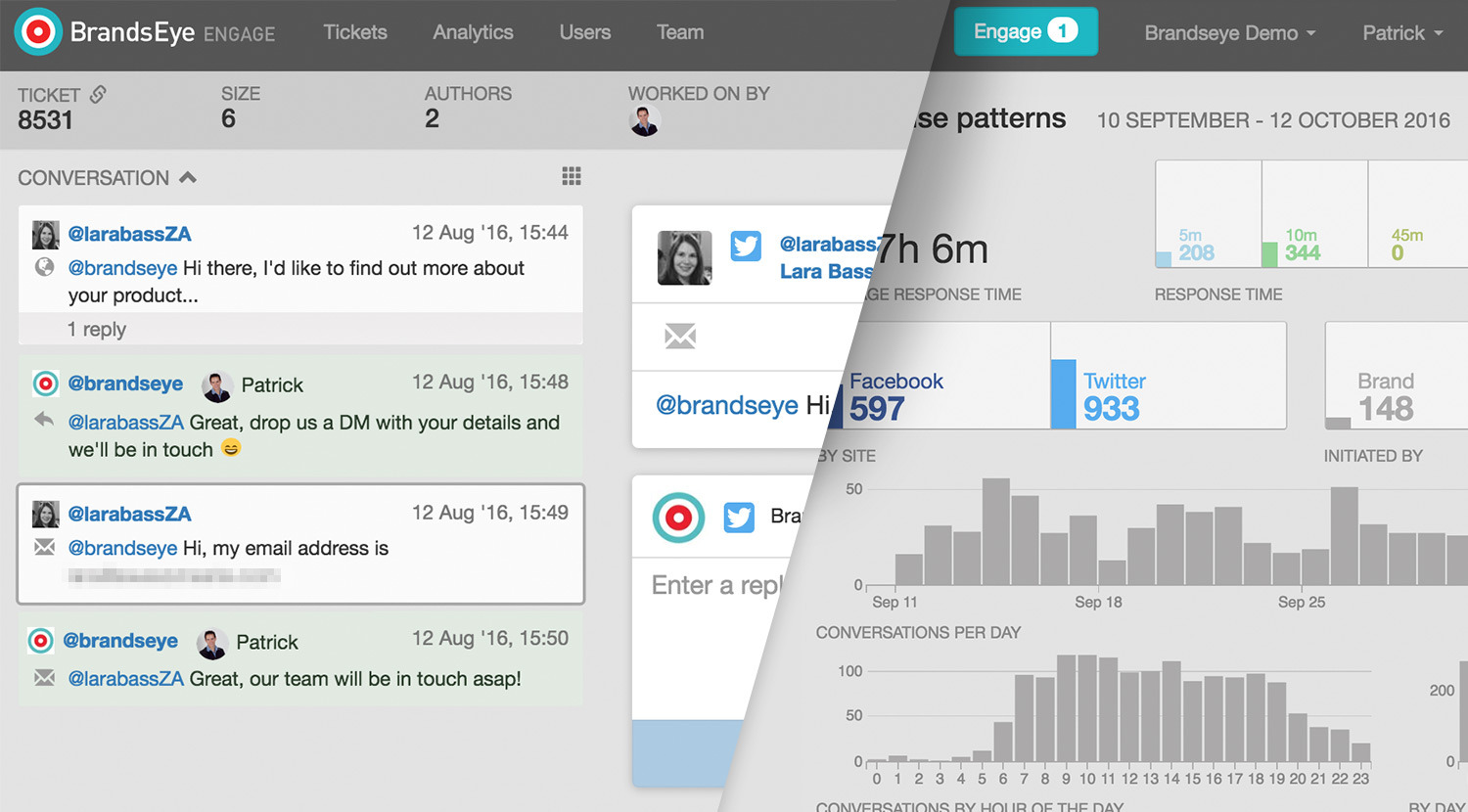 The main benefits of BrandsEye are its highly informed decisions, in-depth understanding of the public's sentiments, and advanced marketing. Here are the specifics:
Highly Informed Decisions
For every company, having accurate data is an integral part of making decisions. BrandsEye offers on-target and precise intelligence so users remain updated of their competitors' moves and can take steps ahead of them. Its opinion mining tool does this via KPI tracking, crowd sentiment analysis, competitor vs. company performance comparison, and more.
In-depth Understanding of Public's Sentiment
BrandsEye helps policy-makers get the pulse of the public, allowing them to create responses, new policies, and positioning to address main issues in the public's mind. The software can also analyze conversations in 600 languages and dialects so users are assured of not missing any opinion from the public.
Advanced Marketing
In-house marketing professionals can get valuable insights into their promotional activities through BrandsEye. The software measures their ROI and performance for them to see how they perform compared to their competitors. It even offers online reputation management functionality to know what the public says about their brands, allowing them to use opinions, particularly the ones being voiced out by well-known influencers.
Market Research
Through the acquired insights into organic conversations, R&D departments can come up with new product ideas to offer solutions to the market's needs. This capability also advances other niches with intelligent and informed perspectives.
Intelligent Crises Handling and PR
BrandsEye helps users mitigate crises to increase brand reputations by controlling issues and conversations, ensuring that brand ambassadors and stakeholders are marketing a positive brand image.
Top-notch Client Support
BrandsEye offers users real-time support so they can track engagement with the public and benchmark response times against competition. This capability allows users to boost performance to become the most responsive brand in the market.