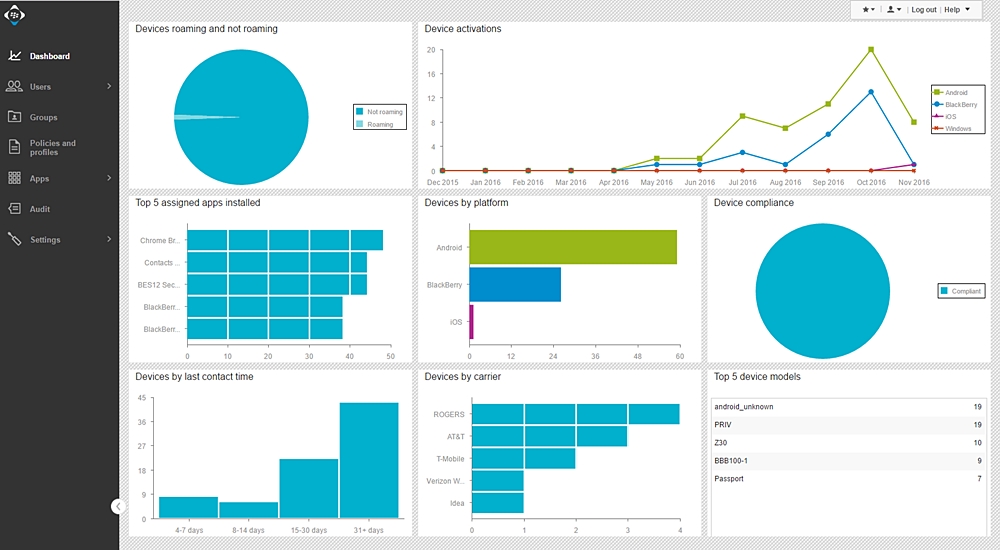 The main benefits of BlackBerry Enterprise Mobility Suite are it simplifies the management of an organization's network, devices, and data endpoints, streamlines workflow management, and improved visibility over your processes. The total control lover MDM features stretch across different mobile platforms from Samsung Knox to MacOS. Administrators will know what device is being used by whom and what is running in them. Visibility is the first requirement for optimization. Users benefit by not just finding it easier or more convenient to execute these processes but because of the simplicity and ease-of-use, productivity and efficiency also increase.
Furthermore, with BlackBerry Enterprise Mobility Suite, you can manage your workflows outside your office walls. You can manage your mobility options and capabilities even with personnel who work off-site such as those who do visits and do sales. Via supporting a ton of third-party and even custom-built applications, you will extend the functionalities more than what is natively available in the Suite. This allows teams to communicate and collaborate using any type of device in any place and any time they need to.
The Mobility Suite, of course, allows the sharing of files online. The difference with another medium like SMS or email is that it protects your data. This includes the data you send from SharePoint, Box, and OneDrive via the Suite. You can rest assured that your data is safe and secure all the time. This, bundled with its Identity and Access Management tools, you will be able to have total control on who you allow to access your data. Added plus are features such as PKI integration, SAML support, Kerberos, and Active Directory integration. What's more, you can the software has a free trial version for you to test its capabilities.