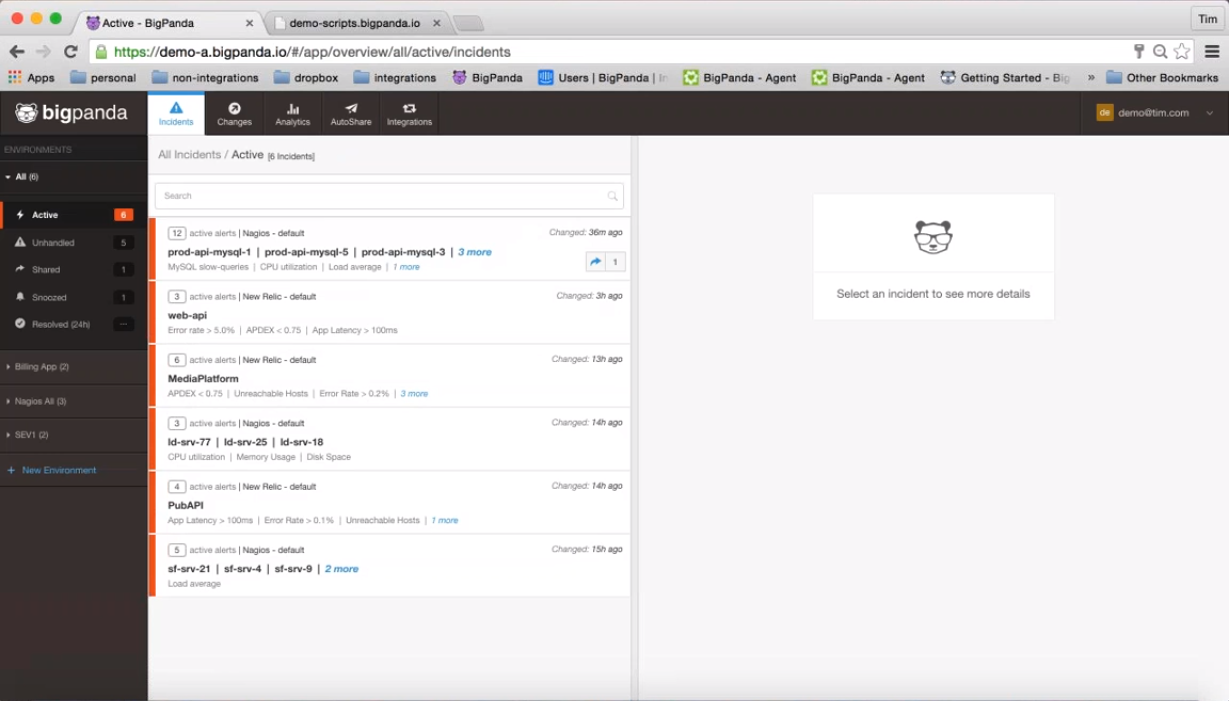 The main benefits of BigPanda are its centralization of IT alerts, its event correlation, and its smart ticketing feature.
BigPanda is a revolutionary alert management software that consolidates event notifications from different solutions. With this systematic treatment, you can accelerate and streamline issue analysis and resolution. Your team can even access these functionalities from their smartphones and tablets if computers are not available.
One huge benefit that BigPanda brings to your organization is its ability to correlate alerts with one another. Using smart algorithms, it lets you know which incidents are connected. Thus, you can find an easier way to address issues in one go rather than go at it one by one, resulting in higher efficiency.
Furthermore, BigPanda's smart ticketing feature enhances communications across the board. This reduces the noise in chat and other support channels, thereby enabling your IT staff to pinpoint critical issues and fix them immediately. On top of that, every detail regarding tickets is updated in real time to ensure that IT professionals are working with the right information all the time.