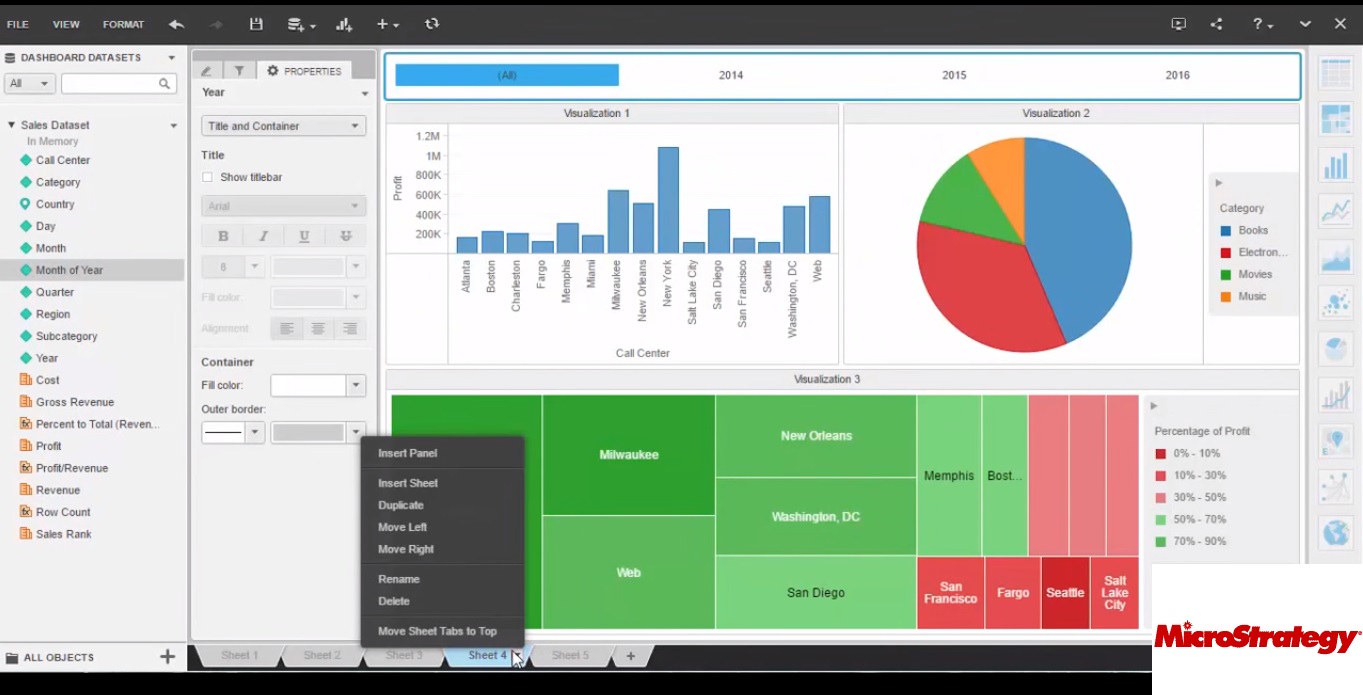 The main benefits of MicroStrategy are helping business develop business intelligence applications for internal and external analysis of their operations. Complex data is packaged into simple and manageable chunks for key personnel to make better decisions. The software created can be used in the cloud or deployed in data centers. Furthermore, MicroStrategy allows its business clients to develop mobile apps for the same purpose. These factors make the solution a comprehensive suite.
Analytics can be performed on various data sorts like payroll, inventory, and sales. MicroStrategy's social intelligence platform can also be used to analyze activities and sentiments on social networks that are essential for e-commerce and digital marketing processes. In addition, a host of free consumer apps that tap into MicroStrategy's enterprise technologies is also available for use.
MicroStrategy Cloud, its web-based solution, integrates MicroStrategy with other third-party services, hardware, and software. This eliminates physical installation, adoption, and maintenance costs. Now, businesses can enjoy the use of this powerful business intelligence software without overhauling their whole IT infrastructure.