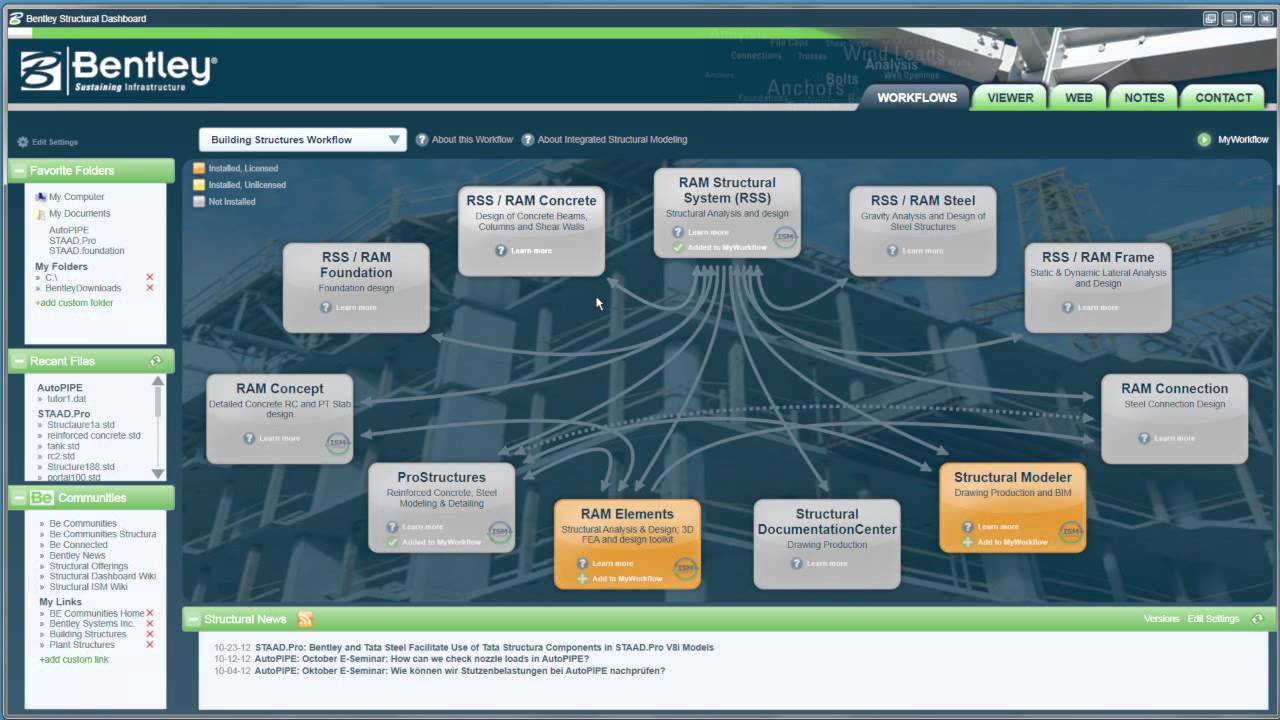 The main benefit of Bentley MicroStation is its capability for 3D parametric drawing. It has a variety of modeling tools that range from mesh, solid, topological, features, and surface modeling tools. Virtual models of a number of geometric forms can be created from all of these. Predefined component variations also give users more flexibility when it comes to the creation of their model's components.
For instance, a large capacity variation will make the software automatically come up with a group of variables whose values or measurements fit those of a large capacity model. Examples of components or variables include plates distance, shell thickness, and shell length. Models or designs that are data-driven and accurate are possible, thanks to these variations.
MicroStation robust referencing capability lets users integrate varied file formats with MicroStation. This allows for a smoother workflow between project participants, whatever discipline they may be in when it comes to drawings, designs, models, and other project deliverables. DWG files that include 3D and 2D geometry can be directly edited. The clipping functionality also allows users to manipulate a number of reference files in one go. Tracking and rolling back changes made to a design, down to the level of its components, can be done easily, thanks to MicroStation's "out-of-order undo" feature.
Enforcing design, drawing, and project standards are made simple by MicroStation. Elements that don't meet standards are quickly identified by the built-in standard checker. The software can also be used to generate compliance reports that can be used to better the quality of deliverables and models. Intellectual property rights are protected by the software's support of digital signatures. Digital signatures also make it easy to authorize digital deliverables.