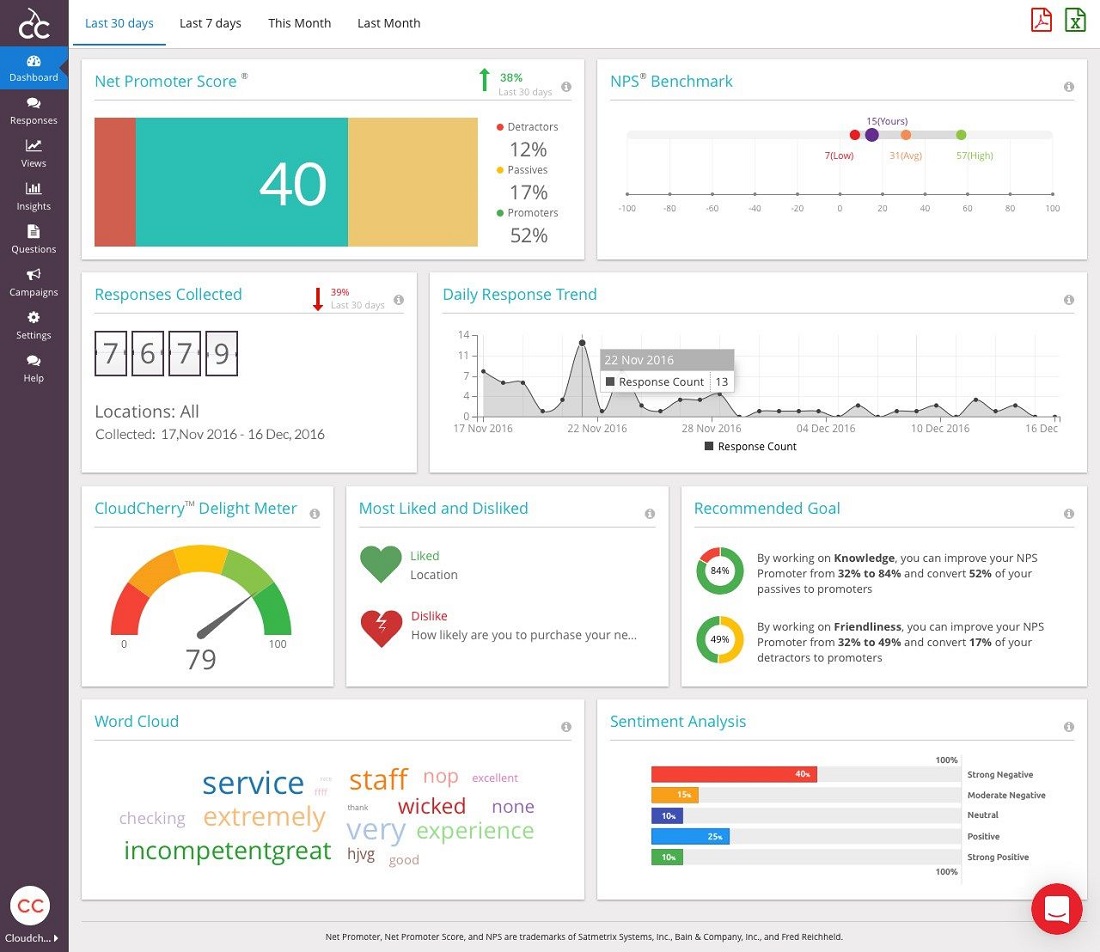 The main benefits of CloudCherry are its capability to collect data from 17 different channels, its ability to track progress and make reports, customization features, and the Net Promoter Score Metric. Here are more details:
Omnichannel Platform
CloudCherry is considered as one of the most powerful omnichannel platforms in the market. It can gather data from 17 different channels including mobile application, email services, and social media. It also comes with chatbox to help users keep a seamless communication with their customers. Moreover, every customer inquiry or message is automatically converted into helpful dashboard tickets, eliminating missed inquiries or late responses.
Ticket Tracking and Internal Reports
The system organizes and categorizes all the data you have collected and deployed in a neat manner, prioritizing urgent matters with notifications and alerts. The system gives its admin the power to assign competent agents to every ticket and let them collaborate in order to figure out the best possible solution. It also tracks the progress of every ticket. All the essential metrics on NPS, Least Liked Parameter, Most Liked Parameter, and Customer Delight Score are also shown. Users can also create internal reports that can be valuable in the future when dealing with repetitive tickets.
Customization Features
CloudCherry allows you to customize the system. You can add operation relevant filters and also lets you create customized reports and even decide who among your people can see particular information in the system. Also, the platform offers ticketing and calls center modules, which aid in solving customer concerns and even in making a structural modification to services and products.
Net Promoter Score Metric
Net Promoter Score Metric is the leading go-metric in the world used to evaluate the satisfaction of the customers. With this technology, users can track their brand's NPS easily. Users can conduct an NPS survey in just a matter of minutes and even set custom filters to figure out the granular NPS score of the business.