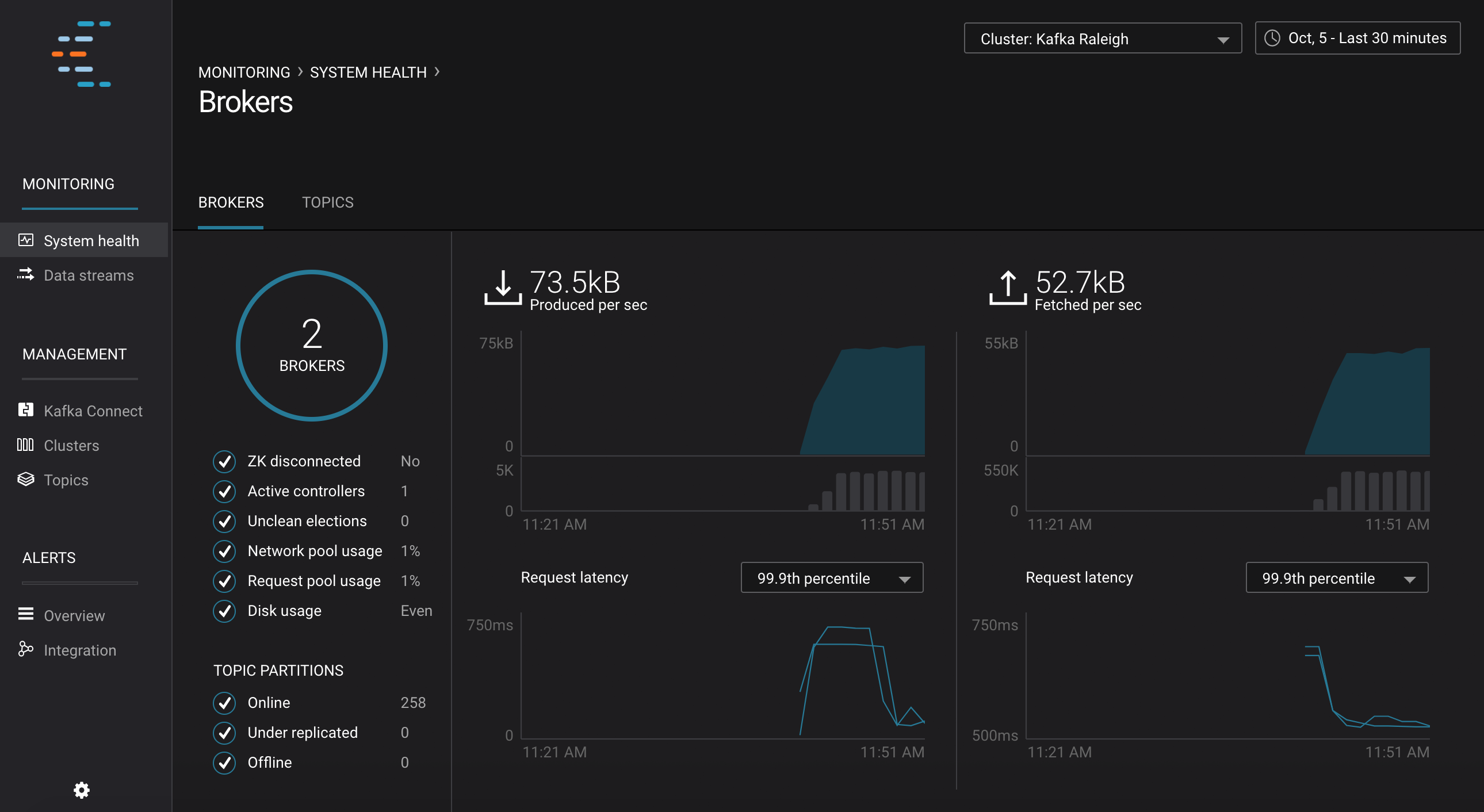 The main benefits of Confluent are it manages data streaming, it provides an open-source platform, it streamlines admin operations, and it empowers cloud technology. These are the product's benefits:
Manage data streaming
Confluent is a platform that uses the Apache Kafka as the base of all its functionalities. It creates a centralized system for data transport. It also provides companies with all the relevant tools for connecting data sources, data sinks, and apps to the platform. Businesses can focus their time and effort in more relevant phases of data processing since they will not need to worry about how data is being relayed into different parts of the system. Troubles related to data bursts are also alleviated through the utilization of Confluent. This is possible because the solution is built with the proper architecture that aids its users in gaining every benefit it can get from all the information they have.
Open source
Confluent has a completely open source system that provides distribution of Apache Kafka that's optimized for new developers to the platform. The aforementioned system is the Confluent Open Source module that can be used for free. The module is offered in numerous languages and features a command line interface (CLI) that makes it easier for developers who are just starting to use Kafka.
Streamlines administration operations
Confluent Enterprise, a module that aims to simplify operations and administration of the Kafka cluster, provides Kafka with the essential monitoring, administration, and management tools for the system. Through this, troublesome factors can be mitigated by early detection of all the slow brokers, message delivery failures, and unexpected data latency.
Cloud-hosted
Another module of Confluent is the Confluent Cloud, which gives its users the essential solutions for streaming data. This cloud module is a fully-hosted Apache Kafka SaaS and is especially useful for cloud-first developers. The brilliant Kafka ecosystem can be fully leveraged by the users of the module which will, in turn, greatly enhance the productivity of the company developers.