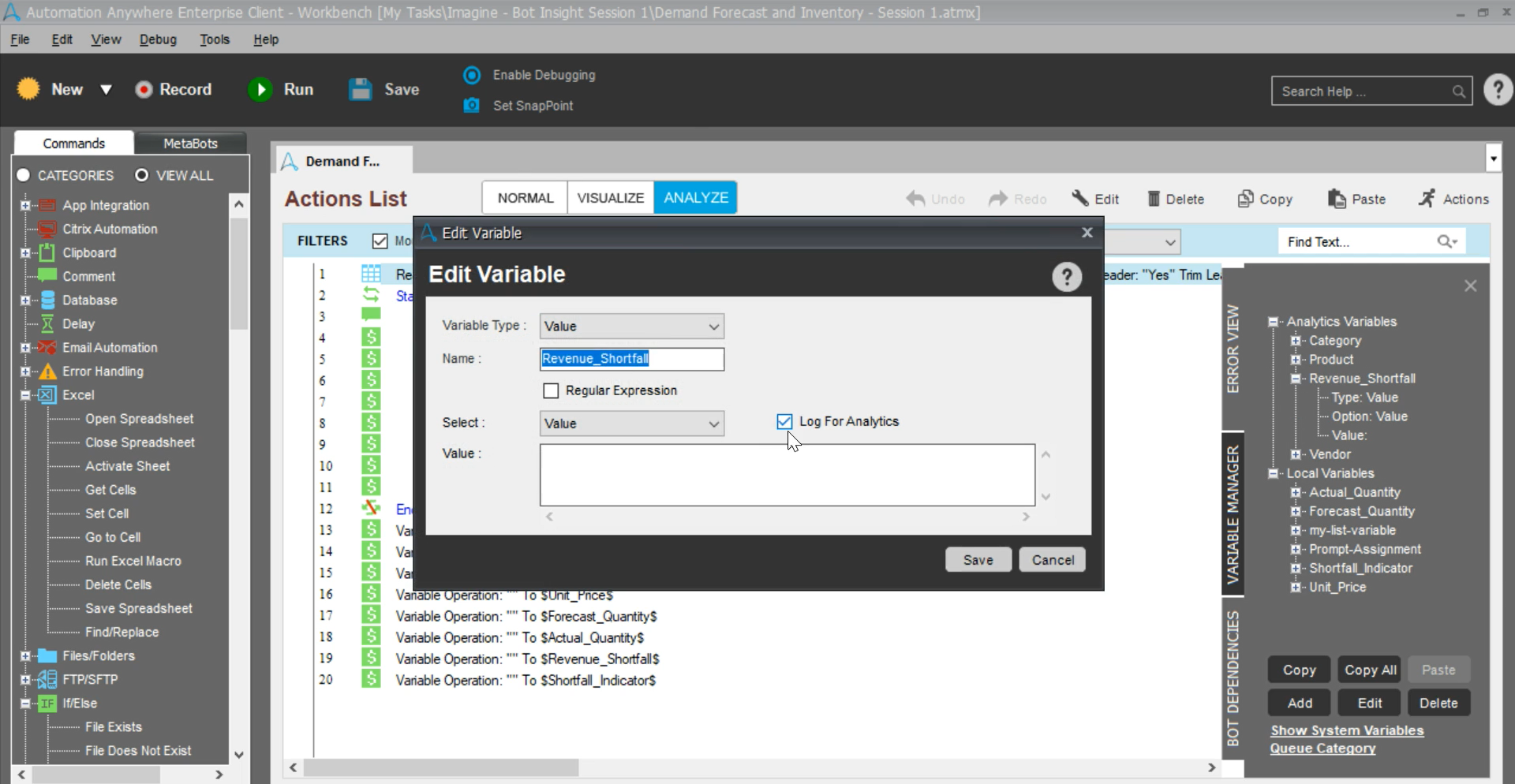 The main benefits of Automation Anywhere Enterprise are its stable functionalities, enterprise security and comprehensive feature set. Let's itemize the details below.
Smart Bots
The smart robots that developers create with Automation Anywhere Enterprise are not your typical types of bots. These little helpers can automatically handle the operations of the entire workforce even without frequent supervision. You just need to feed them the task, and the bots will automatically execute the job based on your rules and settings.
Advanced Security
With Automation Anywhere Enterprise, you don't have to worry about the safety of your business' information. It is backed with top-notch security protocols which assure you of the safety of your files across multiple locations.
Performance Monitoring
Automation Anywhere Enterprise takes pride in its state-of-the-art analytics and reporting features which allow users to control and monitor the performance of their RPA bots. This helps in providing effective insights and recommendations as to which areas of the business need improvement.
Complete System Automation
Automation Anywhere Enterprise can create scalable and configurable bots which can execute even the most complex tasks in the business. It can help you manage your digital workforce end-to-end.
User-Friendly Software
A lot of great features are built together in the development of Automation Anywhere Enterprise, but it is still a simple application that users, even those without proper IT training, can easily use. It is a user-friendly software that helps increase productivity and speed up operations in the workplace.