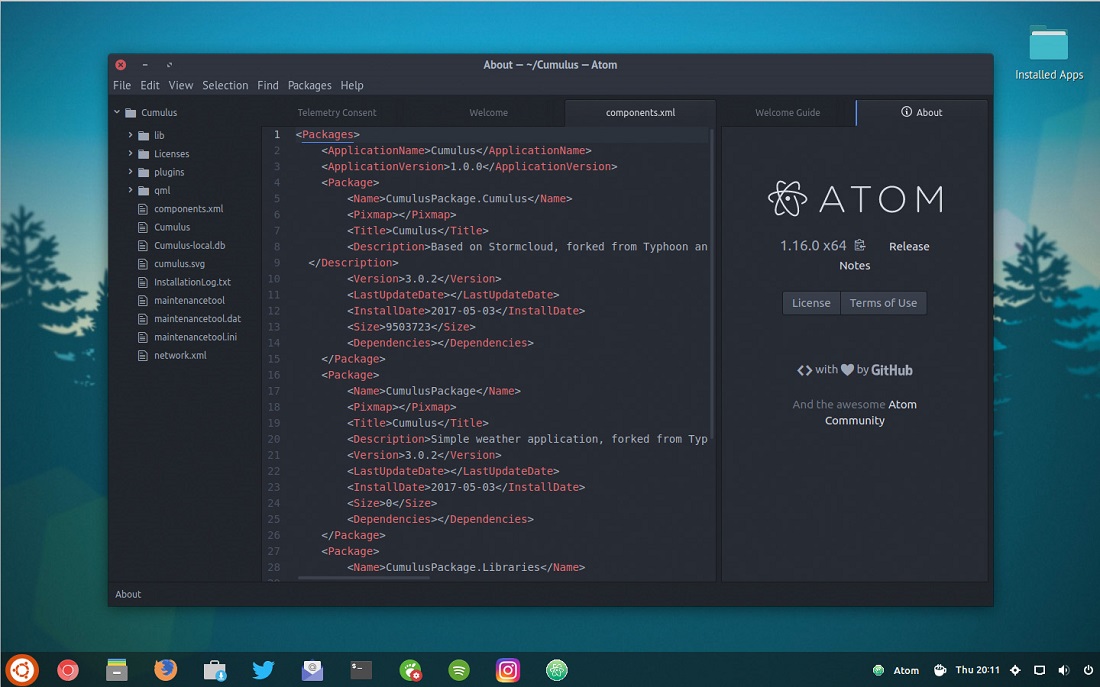 The main benefits of Atom are free of charge, it comes with a smart autocompletion functionality that helps developers type codes faster, UI and Syntax pre-installed theme, and customization features that allow users to add a personal touch to the UI. Here are more details:
Free & Open-Source Application
As a free and open source text editor, Atom can be downloaded to your desktop and used right away without spending a buck. It can be beneficial for novice developers who do not have sufficient funds to pay for a text editor. It also comes with a wide array of features, making the application valuable even for expert developers.
Smart Autocompletion
Smart autocompletion is one of the most notable features of this text editor. With this feature, developers can write codes faster and save more typing time. The autocomplete functionality allows users to view and insert probable completions in the text editor through the use of Tab or Enter.
UI and Syntax Themes
Atom comes with 8 syntax and 4 UI themes pre-installed in the system. The themes are both in light and dark colors. If you do not like the pre-installed themes, Atom also allows you to create and install your own theme or get one from the Atom community.
Customization Features
Atom does not only allow users to create and use a theme of their own. It also enables the users to tweak the look as well as the feel of their User-Interface with CSS/Less, making the text editor look. Moreover, they can add major features with JavaScript and HTML.