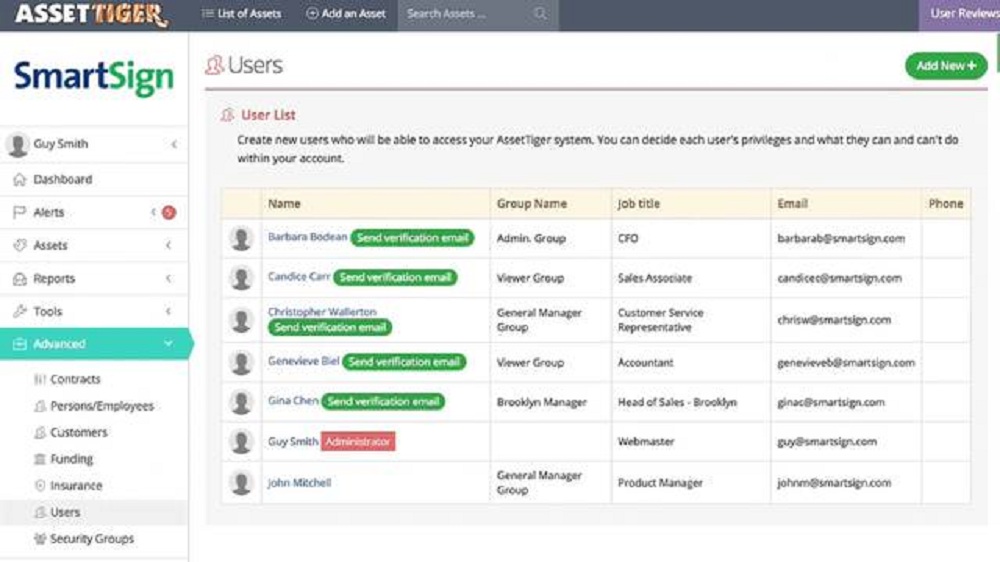 The main benefits of AssetTiger are its organization of assets, tracking of items via mobile apps, provision of property maintenance, and its protection of data from threats. Here are more details:
Organized inventory
AssetTiger ensures that each equipment, tools, and other assets being accounted for. It facilitates in keeping track of the companies' material properties to make sure that nothing is missing. This level of organization provided by the system helps minimize financial losses of the company that are caused by asset depreciation.
Mobile monitoring
The developers of AssetTiger understand that keeping track of assets and their current status need not be done strictly within office premises. Neither does it need to be performed on laptop or desktop computers as well. Which is why AssetTiger comes with a mobile application that works perfectly in iOS and Android devices. This empowers several users to monitor their company assets anywhere, anytime via their mobile devices, which is especially helpful for users who monitor their inventory periodically.
Asset maintenance
Assets that are not maintained properly can easily turn into liabilities. For that reason, they must always be checked to ascertain if they are still in a good working condition. This way, buying parts or purchasing a new item altogether could be avoided. AssetTiger ensures proper asset maintenance by sending notifications to the inventory managers of maintenance schedules for each asset, without missing any item.
High-grade security
Users are protected by the system through its SSL encryption that ensures that data transfers from computers, mobiles, and other devices are safe from unauthorized views or access. AssetTiger also provides several layers of added protection that protects the businesses' important information from potential threats.