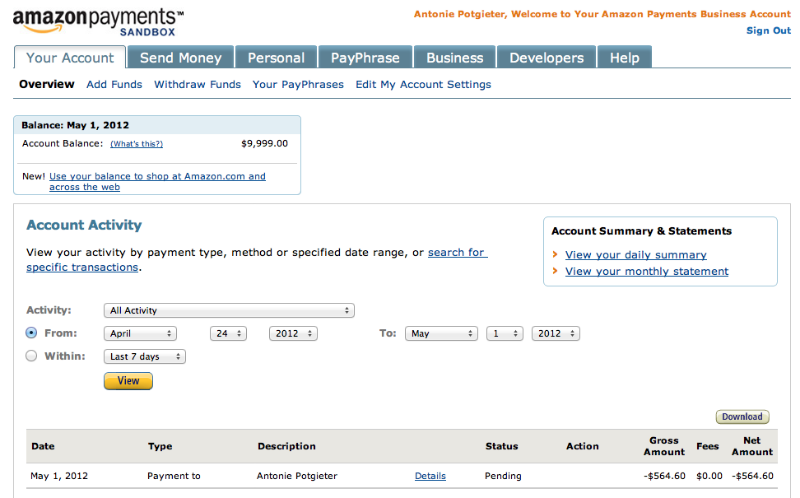 The main benefits of Amazon Payments are its general usability, rich feature set, and mobile support. These are what to expect when you implement Amazon Payments:
Amazon Payments make it easy for sellers to receive payments on mobile or online. The app allows users to seamlessly access data from the site of merchants, streamlining the process of purchase without the need to enter basic information such as names, credit card details, address, and others. All this is done without losing integrity since Amazon has restrictions regarding data security.
Pay With Amazon package is offered to help start-up online stores expand their capabilities, supporting them in establishing businesses and building a stronger customer relationship. This package offers its users a security system with a vaunted setup that includes merchant protection and fraud detection. With this package, merchants can also see the significant improvement of their conversion rates since the checkout process becomes quicker. This streamlined checkout process can result in improved shopper loyalty and less chance of cart abandonment.
Log In And Pay, contrariwise, helps simplify the payment process on mobile or on browsers. This tool helps users easily browse products through e-Commerce stores, pick the items they want, and pay for them without the need to face cart and checkout complexities. This tool lets users use their Amazon account on different applications and websites. It even lets them pay for the items without needing to enter their name, credit card, address, and other information. Above all, users can also get the A-Z Guarantee from Amazon, meaning their information is secure and they are covered with a protection plan from the store.