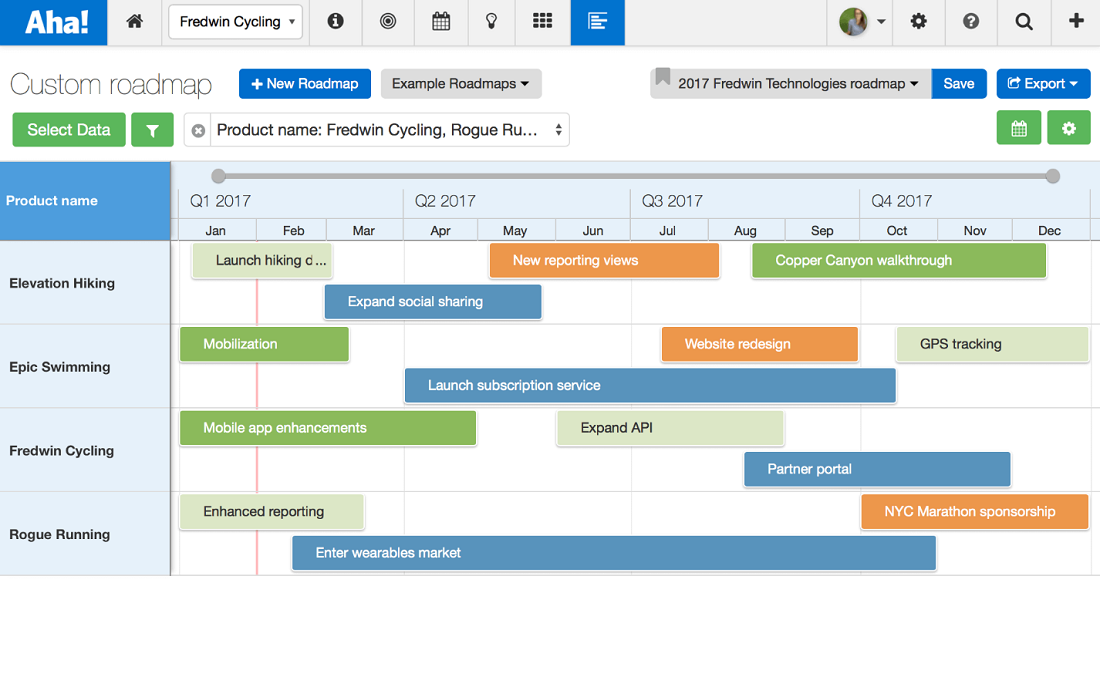 The main benefits of Aha! are its rich tools and features for managing business projects and its collaboration capabilities. Here are more details:
Comprehensive project management tool
Aha! can be used by businesses' project managers in order to establish their business vision derived from the goals they set. Through analysis of the customers and the market, information can be derived by the system, which can then be used for mapping out relevant strategic imperatives, determining how the pre-set goals will be accomplished, and building a feasible business model. Aside from that, team planning is also an aspect that Aha! excels in since it can help project managers in creating roadmaps. It can also inform team members automatically of updates or changes. This allows for a more simplified approach to release management.
Collaboration platform
Aha! features an ideas portal where customers, employees, and other stakeholders could freely share their potential innovations and concepts. This feature empowers project managers to engage the user community, gather the produced ideas, and visualize their practical application. After that, project managers can opt to assimilate the concepts into features for their company.