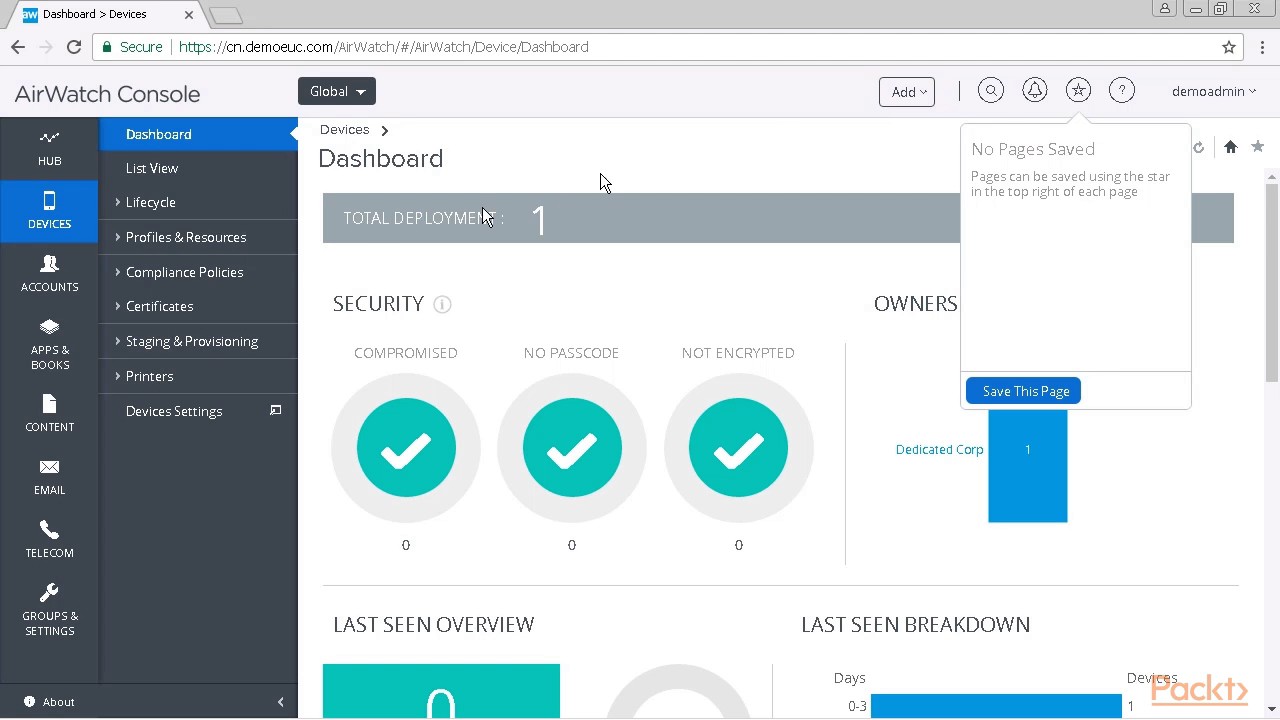 The main benefits of VMware AirWatch are its unified management of all endpoints, end-to-end security at any layer and level, the streamlined complete lifecycle of any business-critical app, integrated digital workspace, self-service portal, and enterprise integrations. Here's more info:
Unified Management of all Endpoints
AirWatch allows IT administers to secure and manage any endpoint on all operating platforms by centralizing and unifying endpoint management. With the help of automation engines, users can secure and manage the growing organizations across their devices.
End-to-end Security at any Layer and Level
AirWatch ensures a layered security system for organizations by providing end-to-end security so that users can secure their data at various levels. Personal data and corporate data are segregated through containerization in order to avoid data leakage and data loss.
Manage the Complete Lifecycle of Any Business-critical App
AirWatch supports whole app lifecycles, which proves to be a power capability, as it enables seamless management and deployment of web, native, or remote applications. It also features an app catalog for sign-on access to simplify delivery and organization of applications.
Deliver Key Productivity Apps
AirWatch not only simplifies the life of IT administrations but also promises seamless end-user experience and mobile workforce by delivering such capabilities. It helps end-users maintain productivity by providing them with business applications. These applications include apps that are useful in managing contacts, corporate emails, content, and social networking.
Manage And Secure Apps Using Integrated Digital Workspace
AirWatch seamlessly integrates with VMware Workspace One to secure and manage applications. VMware Workspace One is a digital workspace platform that combines application management, access control, and endpoint management either in the cloud or on-premises. The platform ensures the security of all applications needed by employees and end users.
Self-service Portal
The self-service panel on AirWatch helps users control and manage their devices such as smartphones, laptops, tablets, rugged, peripheral devices, and printers.
Enterprise Integration
AirWatch integrates with available IT infrastructures. Thus, organizations can maximize and leverage investments made for current systems. The platform also enables them to extend their system to mobile devices. Aside from that, AirWatch's development tools and ecosystem allow users to build business applications.