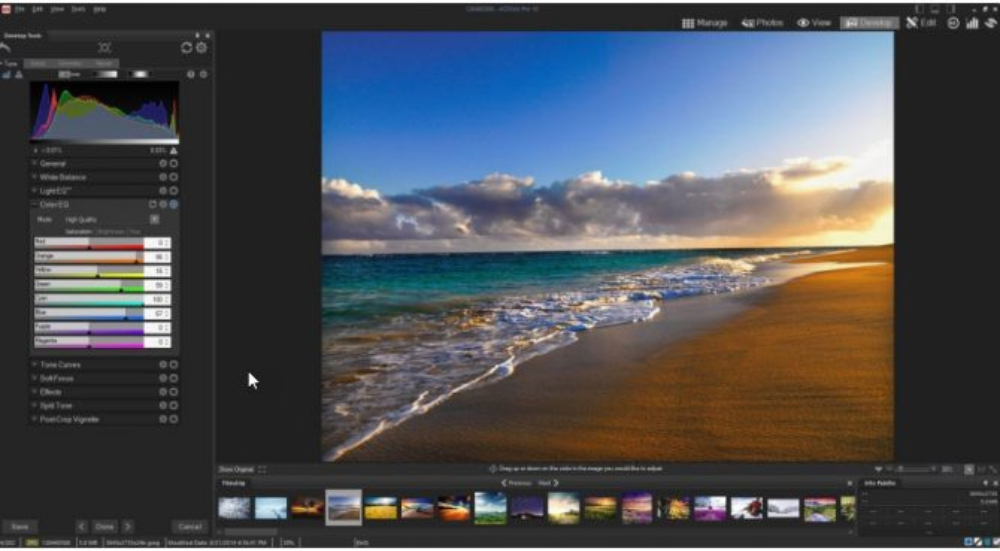 The main benefits of ACDSee Photo Editor 10 are its built-in RAW support, its layered retouching and repair, and its easy customization.
Hundreds of filters and adjustments can be applied quickly and precisely thanks to the Photo Editor's editing tools that are pixel-based. Colors can be easily sharpened, balanced, and adjusted with the RAW support that is built-in. Layers are also preserved for adjustments that are non-destructive. Users also don't need to worry about the cameras they are using as more than 500 camera models are compatible with the software.
Images can be smoothened with foundations or reshoots with the help of layered repair and retouching. Removing flaws and blemishes with image manipulation software that is more advanced can come with complications, but ACDSee Photo Editor 10 users can smooth those away without any hassle. The software's user-friendliness also makes it ideal for beginners who do not have to contend with a steep learning curve. Restoration looks more natural and adjustments are more refined thanks to the repair tools that can easily copy pixels from non-problematic areas and blend them into areas that may have problems.
The customization options that come with ACDSee Photo Editor 10 include the ability to assign and configure hotkeys that help in improving productivity. The feel and look of the interface can also be adjusted to match the user's preference. The software's performance is snappy thanks to its GPU-accelerated layers, which in turn results in tasks finished ahead of schedule. Users also do not need to upgrade to more powerful systems as the software can run even on older computers.