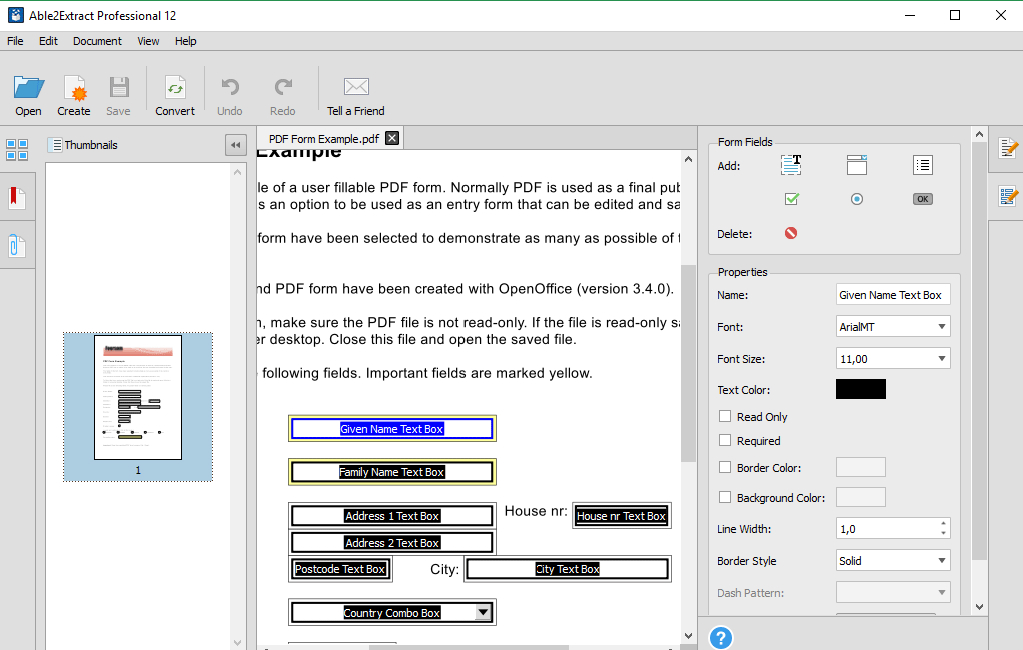 Enhanced PDF Conversion
Able2Extract Professional 12 does not have any major additions to the conversion procedure and allows you to convert your PDF files to any of 12 popular file formats. Plus, the developer has improved the custom PDF to Excel conversion feature. They have added the option to name table structures as well as sophisticated analysis technology to help you manage multi-page table data more conveniently and accurately.
Improved PDF Editing
The latest version has some useful additions. Besides being able to rotate, scale, delete, resize, and move PDF pages, you can now insert blank pages and edit them like other pages. Plus, you can make fast improvements to textual content on a PDF page and easily make alterations to PDF paragraphs.
Add Customized Bates Numbers
This is a new feature that allows you to swiftly index PDF pages to enable effortless recognition and recovery. This tool comes handy while managing medical, business, and legal PDF files. Assign prefixes and suffixes to each page or the entire document to work in a more organized manner and save time.
Improved Batch Conversion
Able2Extract Professional reviews indicate that the latest version allows you to upload whole directories. This helps you to extract more info from your PDF documents. The software can now search folders to find PDF files and automatically converts documents placed in the specified folder.
Interactive PDF Forms
Last but not the least, version 12 makes it easy to fill and edit PDF forms, and interact with them. Plus, you can also effortlessly create a new form from scratch and customize its fields according to your needs.