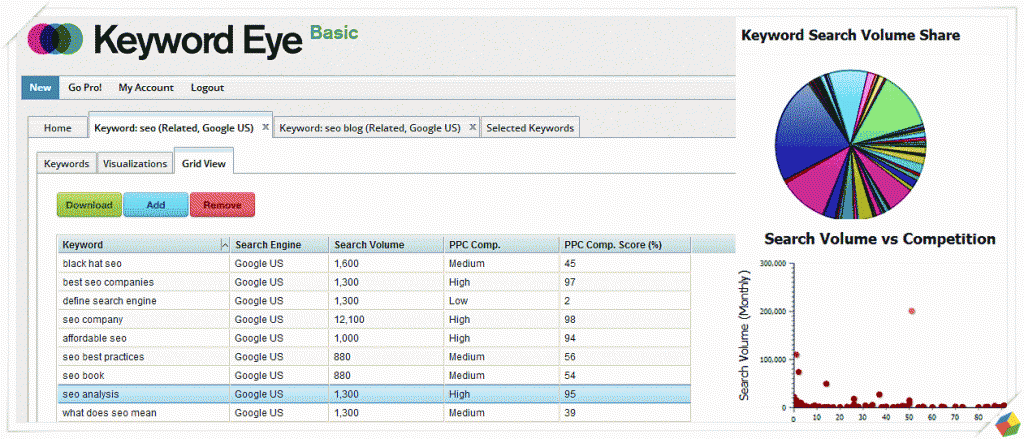 The main benefits of Keyword Eye are its presentation of data and keyword suggestions visually and its gathering of searches made in Google, Amazon, and YouTube in order to align your business's keywords and SEO for easy searchability and web visibility.
Keyword Eye allows you to monitor your competitor's movement, informing you about the keywords that they choose and their strategies. That is why it has a marketing tool that shows you how the content performs on the internet in order for you to decide whether to emulate their tactics or not.
Another unique feature of the application is that it gives you the opportunity to search trending questions on the internet. This allows you to align your business content to the relevant queries on the market for you to gain more frequent website visitors.
The software interface is user-friendly and can accommodate up to 10 members for collaboration, this can be done on one account in order for them to do research, making it easier for your firm to do team projects.