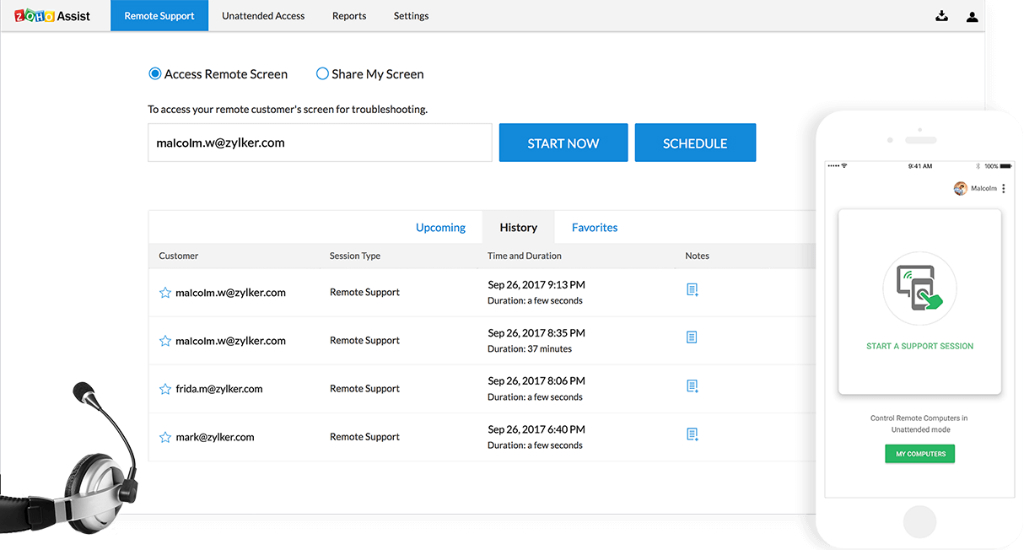 User Access Control (UAC)
Zoho Assist makes remote troubleshooting and training quick and easy. The end user does not need to turn over control of his data to other parties and stay clueless about it. This is because the platform has a security setting named User Access Control (UAC) that is present on the user's desktop screen. This tool detects bugs that the user can rectify even without IT skills.
Dual Monitor Support
Zoho Assist reviews reveal that another standout feature of this platform is dual monitor support. This tool enables the user to switch controls easily and they don't need to wait for a support technician to access their device. If needed, the user can utilize the 'Run as Service' command to transfer their system's administration privileges to other parties.
Easy to Use
One of the main reasons for Zoho Assist's popularity is the platform is easy to use. You don't need to spend time on installation or maintenance. Simply log into your account and request a session. You can access the technical console 24/7 which means you don't need to wait till a technician appears.
Bidirectional File Sharing
A rare and standout feature of Zoho Assist is bidirectional file sharing which makes it a superior application to most other remote support solutions. You can benefit from the built-in transfer facility as you don't need to send screenshots and emails utilizing third-party software. On top of that, the transfer process is intuitive and simultaneous allowing you to receive and send files at the same time.