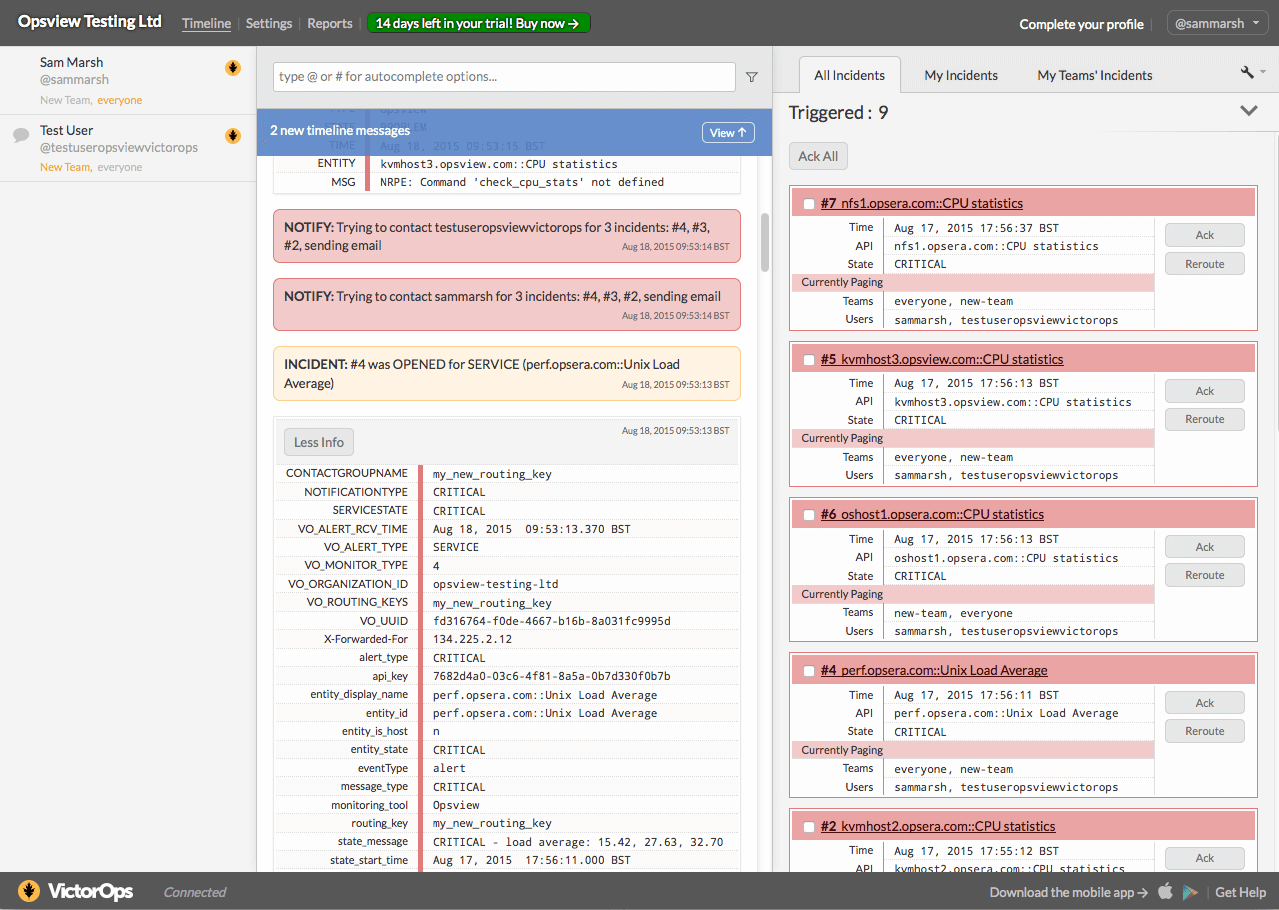 The main benefits of VictorOps are its comprehensive features, ease of use, and smart analytics and critical diagnostics capability. Here are the details:
VictorOps is all about making processes more efficient. Thanks to powerful automation capabilities, it can streamline your workflow. On top of that, there are features allowing for better scheduling, team management, and other management operations. These plus its smart monitoring and analytics allow for better-dealing inefficiencies. With the platform, collaboration and documentation are a breeze. Through real-time alerts, your team will be able to react better with data-driven policies minimizing project downtime.
The platform is designed to help teams align themselves. These are done through the availability of channels and tools for cross-functional collaboration. This means that different types of expertise are consolidated by the platform to solve a myriad of issues, address potential threats, and act on opportunities.
This is all thanks to the smart analytics and critical diagnostics capability of the platform. Proactive monitoring and alerts allow for better responses and, more importantly, prevention. Through these, your team can better contextualize issues and understand the relationships of various processes better. This is what separates VictorOps from the garden-variety incident management software.