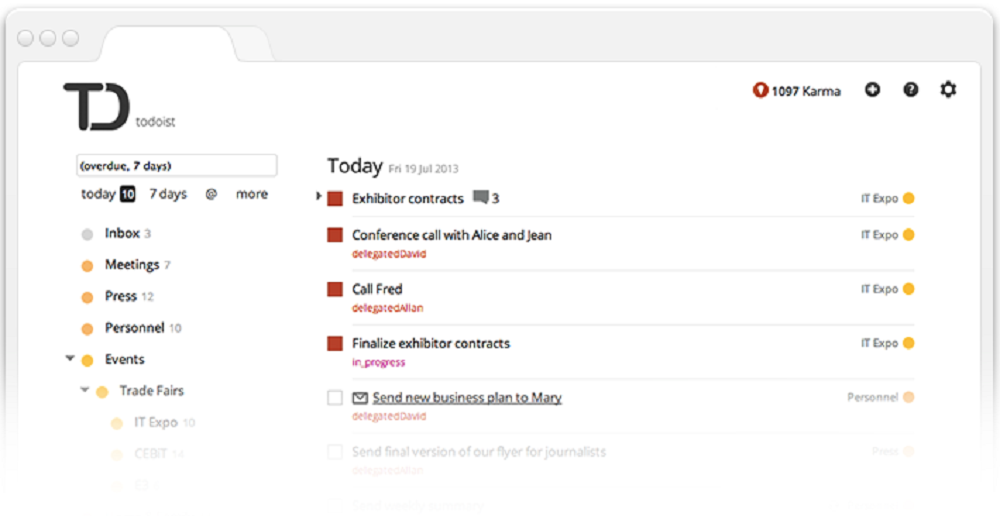 The main benefits of Todoist are its cross-platform capability, user-friendly interface and various classification tools, collaboration support, and its ability to work offline. Here are more details:
Cross-platform
Todoist is a to-do application that works well on various platforms and devices such as Mac, Apple iOS, Android, and Windows. It can also be used in all the leading web browsers.
Intuitive UI and classification tools
The system boasts of an intuitive user interface that is equipped with integrated productivity charts available for premium accounts. Users also find its suite of classification tools handy for their tasks.
Enhanced collaboration
Another strong point of Todoist is the enhanced collaboration it brings to users. They are able to communicate with each other easily while working on their tasks. This increases their overall productivity while observing an improved output in the process.
Offline support
Users also need not worry about working on their tasks and assignments while they're not connected to the net. That is because Todoist has offline functionality that can be taken advantage of in such situations.