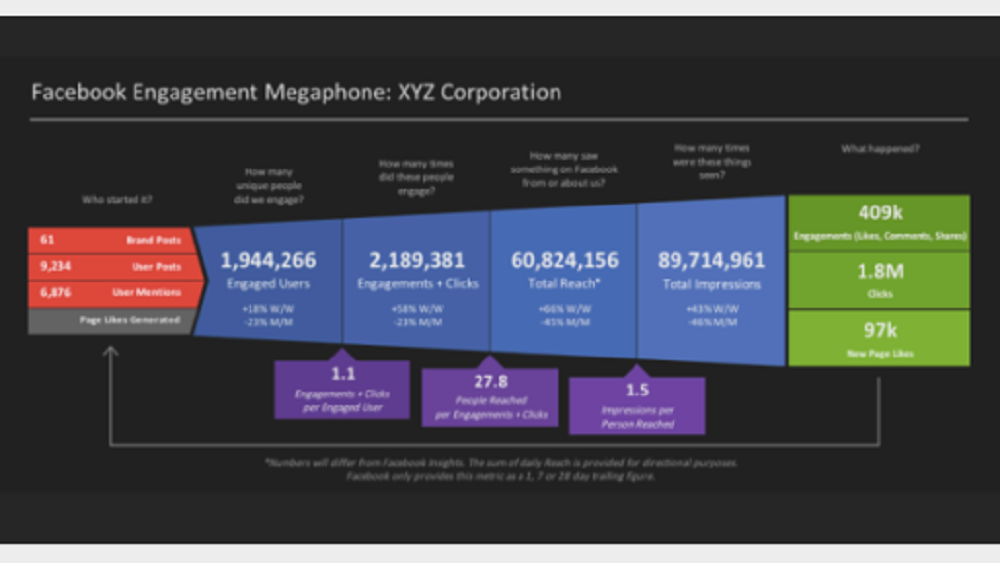 The main benefits of Simply Measured are its capability to provide a comprehensive analysis of users' social media activities, its feature to obtain information on how your business fares in social media, and its provision of functionalities that allow you to boost your brand's recognition. Here are more details:
Social media activity analysis
The platform provides your business with the capability to analyze all social media-related activities such as conversations, audiences across different environments, and competitor movements in order to obtain actionable and real insights. Reports are also generated to help you easily identify brand activities' significance, find real opportunities for business, and then optimize them to obtain results that beneficial for you.
Complete Social Media Snapshot
Simply Measured believes in the philosophy that each of your social accounts works together and helps you achieve your business goals. Because of that, the reporting feature called Complete Social Media Snapshot was developed. It is a tool which provides your business with a comprehensive and clear view of how it fares across every social channel you have. It also analyzes your accounts' health as well as trending topics and engagement rates, and monitor how engaging your contents are.
Help promote your brand
The system not only allows you to see how your business is performing but also how it's performing against the competition. It aids you in identifying influencers within your circle, allowing you to determine the ideal people to become advocates or ambassadors for your brand which are most likely those that generate or attract incoming traffics the most.