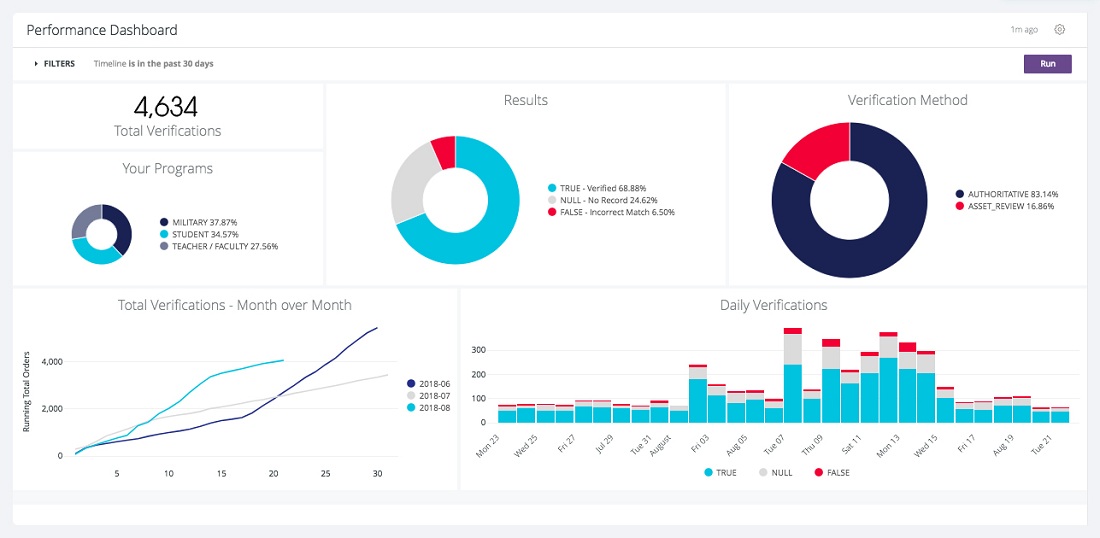 The main benefits of SheerID are its capability to fully reach the offers' revenue potential, its aid in protecting your business from fraud, and its assistance in marketing your exclusive promos in different channels. Here are more details:
Maximizes profit potential
SheerID gives you the opportunity to maximize the potential revenue gained from your exclusive promos and offers. This is achieved by making sure that they are only offered to eligible customers. The software is capable of instantly verifying all customer segments, which results in a significant increase in conversion rates of your business' shopping cart which could lead to faster and enhanced return of investment. SheerID also gives a boost in your promotion's reach through well-executed targeted offerings, allowing you to explore and discover new customer segments.
Protects from fraudulent people
One of the most obvious but important benefits you can gain from SheerID is the security it can bring to your business. Your offers are protected from concerted attempts of people unfit for your criteria who might use fraudulent methods to avail discounts. This ensures that no one else but eligible customers can benefit from your promos.
Omnichannel promotions
Exclusive offers can be created and marketed through different channels including mobile, call center, online and in-store. This type of promotion method allows your offer to reach a wider range of audience, giving you better odds at attracting more customers eligible for your offers. Promos can be configured so that it can be redeemed instantly through mobile and online verification, which eliminates the verification responsibility from your call center and in-store employees.