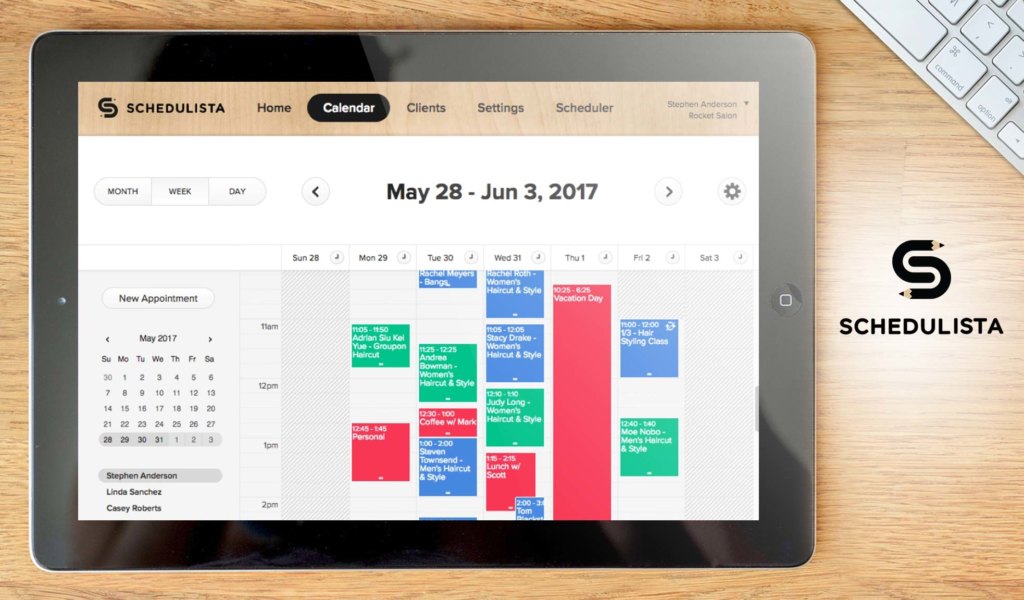 The main benefits of Schedulista are its ease of use, customizations, its reports, and its native apps. Here are the details:
With Schedulista, booking forms can be easily embedded on the social media platform of a business or on their website. There is a dedicated interface where users can manage appointments. This interface can also be customized, with users able to look at their requirements and add or remove properties that are not needed.
Schedulista provides a number of reports, from appointment details to customer performance. Sorting appointments on a monthly, weekly, or daily basis can also be done. Google Calendar integration is also available.
Native Schedulista apps for Android and iOS are also available. Business owners and clients can also use the app, depending on how it is customized. The fluid interface has a modern design and can be easily accessed whatever device or browser is being used.
Email campaign integration is easy to do with Schedulista. Basic features like reminders and custom alerts are automated once Schedulista is integrated with MailChimp. There is also no extra cost to creating campaigns with a direct email listing since there are no additional features that need to be purchased.