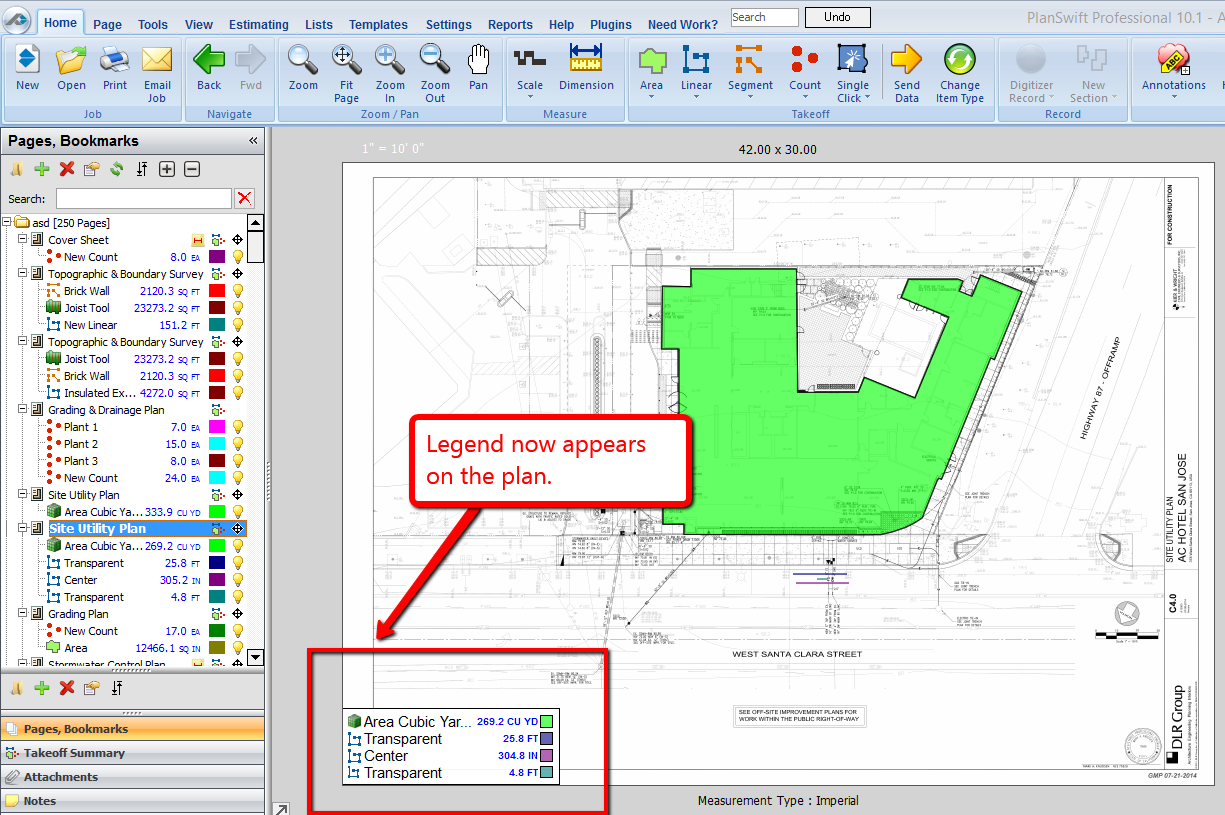 The benefits of PlanSwift are, you can generate estimates and costing fast, plus it is easy to use. Here are more details:
Generate estimates fast
PlanSwift helps you come up with accurate estimates fast using drag-and-drop and point-and-click tools. You can easily isolate portions or areas of a digitized blueprint or sort relevant items to measure costing and requirements. Areas like walls, ceilings, footings, partitions, studs, floor areas, fixtures, fittings, and headers can be selected individually or as a group based on what you want to calculate or measure. The software automatically generates measurements such as areas and volumes to help you arrive at accurate estimates. This way, you're assured that your costing always provides you with a healthy margin.
Estimate costing fast and more accurately
PlanSwift makes it easy to cost in all necessary items in your estimates with the use of templates. The templates feature assemblies, materials, and parts that go into standard areas, for example, flooring and ceiling, so you can quickly finish a takeoff or estimate for regular construction projects. The templates allow you to identify fast the quantity, requirements, and cost of parts and the project as a whole. The templates also automatically calculate the estimates including markup, wastage, labor, and equipment with the use of rules and drag-and-drop tools.
Templates can be customized
The templates are designed to help you speed up estimates and takeoffs, but they can also be configured for special projects. For instance, a template can be customized to consider a uniquely shaped floor area. After configuring the area, the template can automatically calculate the requirements and costing, providing you still a faster and more accurate way to submit estimates.