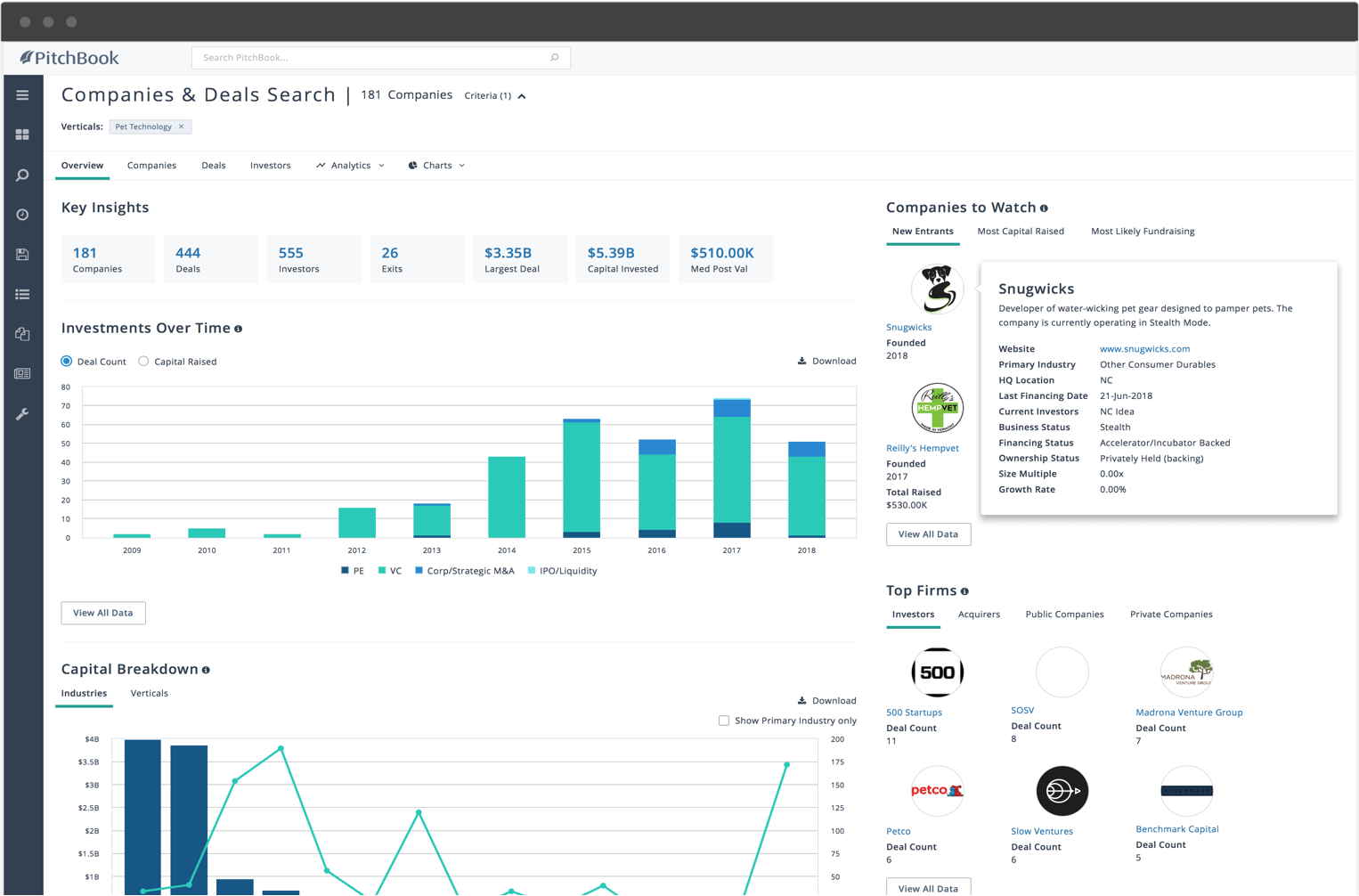 The main benefits of PitchBook are its rich feature set, reliability, and great customer support. Here are the details:
Companies that use PitchBook can be assured that the PitchBook research team has done a very thorough research process, making sure that the information available to its users are accurate and up-to-date. The information made available to users is sourced from websites, press releases, filings, and a number of other sources.
PitchBook makes it easy for companies to find information relevant to their business through its language processing and machine learning technology. This technology enables it to find data that is valuable and relevant to the company. Companies can access this information either via the PitchBook platform, which has a workstation that has data, research, and analysis tools, as well as a mobile app and Excel plugin. Alternatively, they can use the API and data feed integrated into their database and systems to customize their data access.
If the company encounters any problems, PitchBook has a dedicated support team that has access to the data, enabling you to make intelligent decisions that are data-driven.
Huge brands and companies that trust PitchBook for their venture capital, private equity, and mergers and acquisitions requirements include Wells Fargo, Korn Ferry, Venrock, and Microsoft. PitchBook is also ideal for companies involved in accounting, corporate development, lending, and other financial matters.