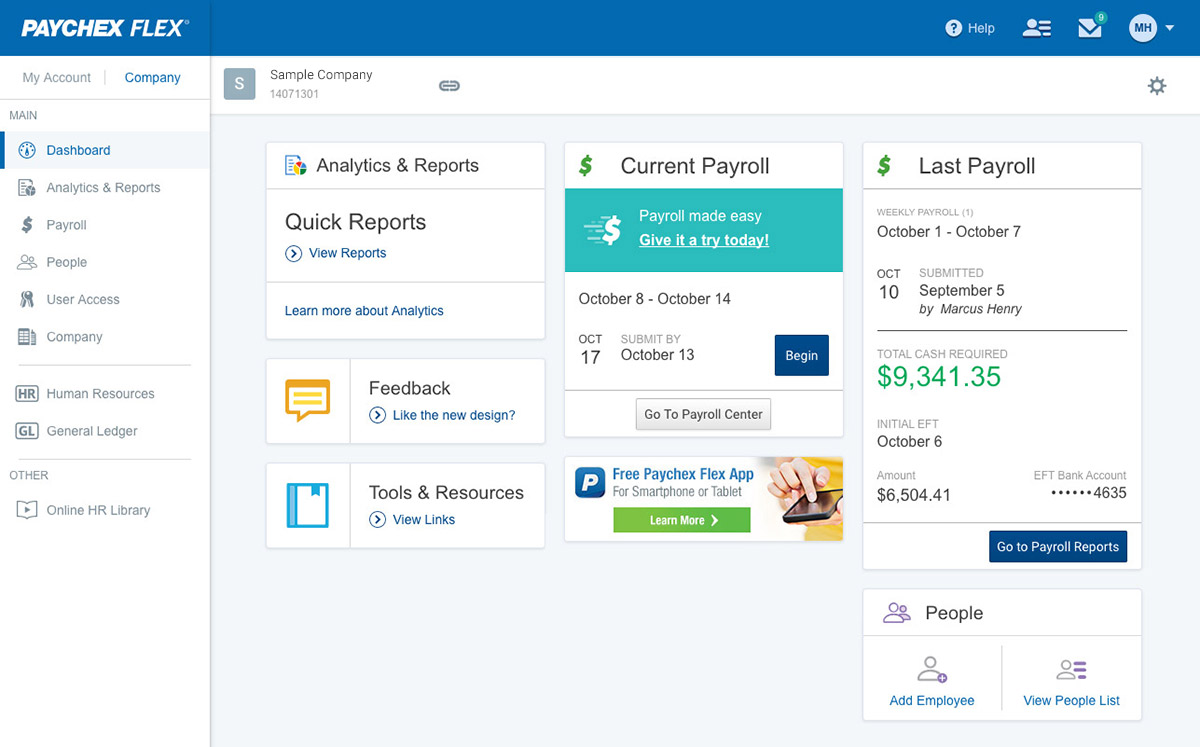 The main benefits of Paychex are payroll management features, tax administration capabilities, HR management services, and the tools and features for managing employee benefits and finance processes. Here are more details:
Payroll management
The solutions offered by Paychex for small- to mid-size businesses are brought by the latest services and technologies that would greatly help them to perform optimally and get an edge in the competition. The features offered are flexible enough to allow organizations to manage tasks the way they used to like reporting payroll data manually or through phone and email. Paycheck Flex is a payroll management system that can be accessed anywhere through a browser since all information is kept in the cloud.
Payroll tax administration
Payroll tax management services provide businesses with a peace of mind because it will do all the heavy lifting when it comes to local regulations and federal state laws. Businesses, however, can still take care of their tax payments if they have or want to completely control their cash flows. This system empowers businesses to be more productive, to save time, to acquire and develop a talent pool, and to stay compliant.
HR management
Paychex Worx gives HR professionals, entrepreneurs, and businesses the basic and strategic knowledge that empowers them to take effective and timely actions in a continuously changing landscape of HR. Training is done through a collection of webinars, videos, blue papers, articles, and more. This system covers online recruiting, hiring, HR compliance and services.
Employee benefit and finances processing services
Paychex covers various employee benefit services such as online and insurance benefits management as well as 401(k) and retirement services. The system also provides users with various finance and accounting solutions that larger organizations can benefit more. Example of said solutions is integration with Kashoo online accounting, expense management, and payment processing services.