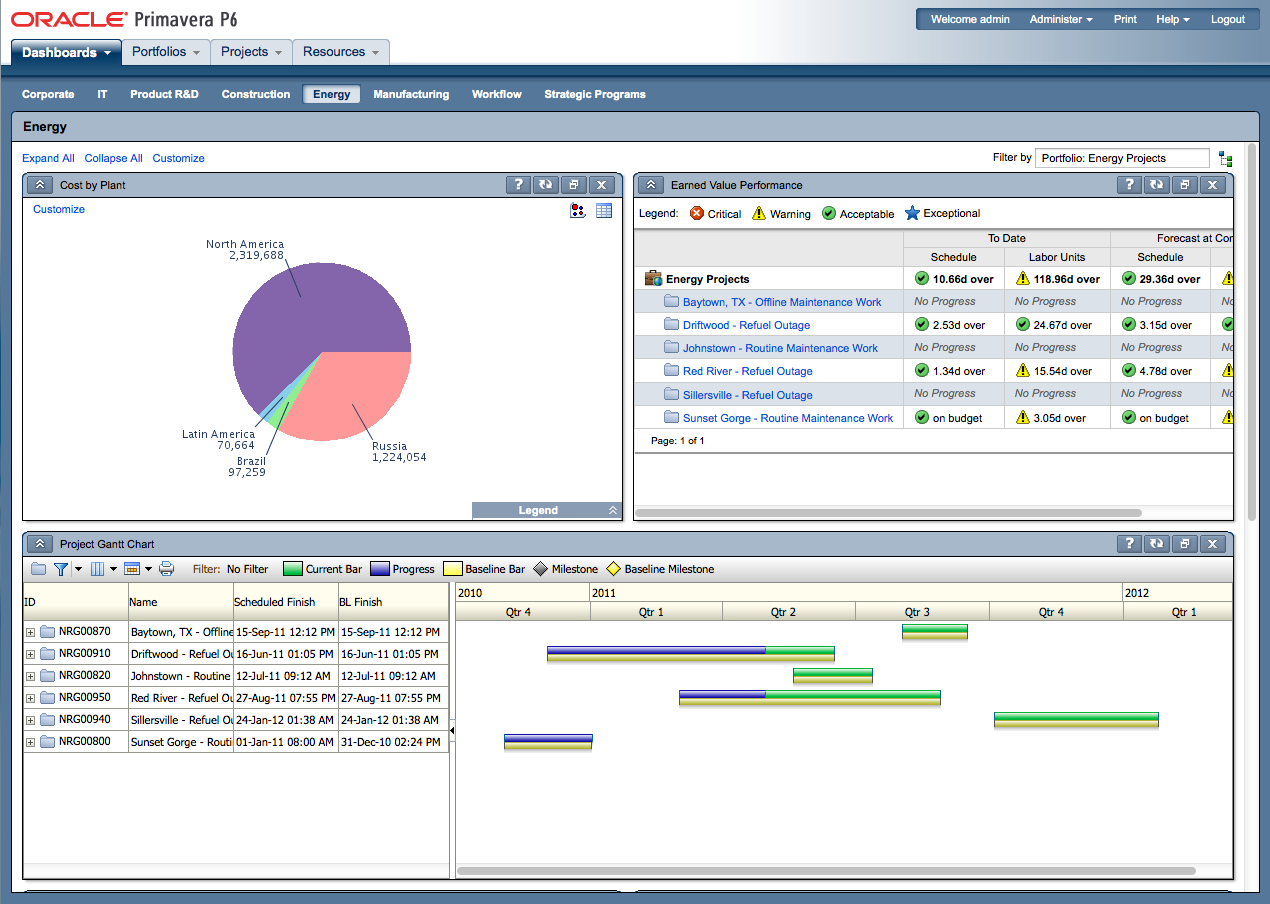 The main benefits of Oracle Primavera are its cloud access, scalable management, strategic project mix, progress tracking, and team collaboration. Here are more details:
Cloud Access
Oracle Primavera is a cloud-based software suite, which makes it easier for users to access the needed data easier and faster. It can be convenient for employees who are working on the field and do not always have access to physical copies of data.
Scalable Management
The application is built on a robust architecture that can support any concurrent jobs and the size of the workforce. Whether you have a thousand people operating in multiple locations or has a handful of employees, Oracle Primavera will serve your project management needs.
Strategic Project Mix
Oracle Primavera allows companies to analyze the number of their existing projects, the requirements, and whether or not it fits their workforce's profile. Therefore, they can find ways to optimize their resources and maintain or improve the team's level of efficiency. The quality of the results, therefore, can be guaranteed.
Progress Tracking
The application enables team leaders to see who among their members are excelling. They can even see how much time each one spends on an assigned task. Since they will be able to analyze the capabilities and competencies of their workforce, team leaders can determine which function a team member does best and what tasks should be delegated to him or her.
Team Collaboration
The application's interface works on any screen size. Therefore, the team members can access and navigate the app on any gadgets they have. This allows every authorized individual to stay updated with the status of the project and additional tasks for appropriate and expedient responses.