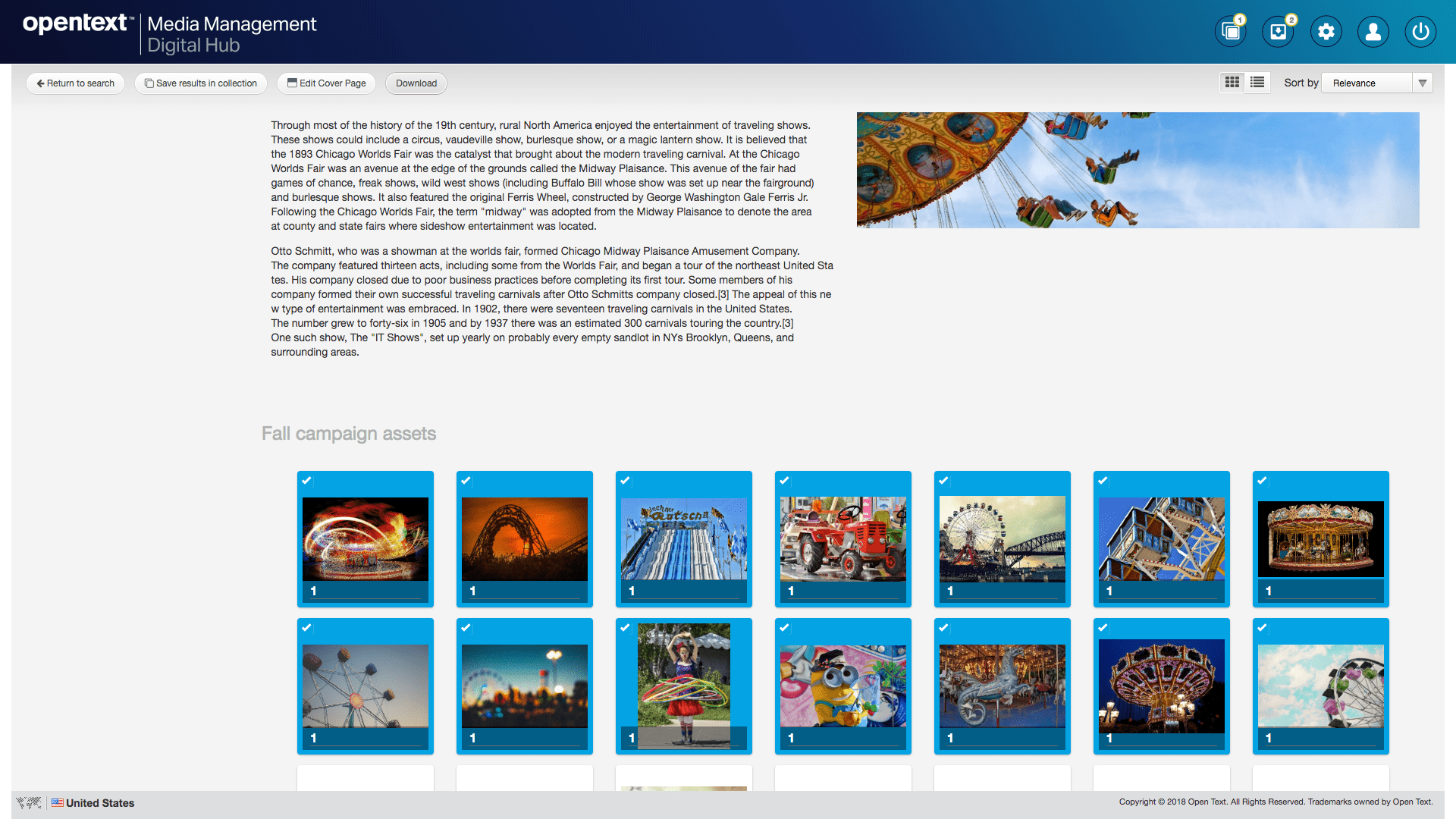 The main benefits of OpenText Media are its large-scale operations, improved retrieval of data, and extensive add-in availability. Here are the details:
Large-Scale Operations
OpenText MediaBin aids teams of all sizes, but it is particularly useful for companies with offshore teams. Because of its availability on the cloud, members of your company from the other side of the globe also have access to digital assets.
Improved Retrieval of Data
One of the benefits of working with this solution is that it converts your audio files to text. Thanks to this, indexing and organizing your data is now more manageable. Not to mention, you will now be able to search through your data with just a few keywords.
There are multiple ways to organize your files for easy and faster retrieval. You can search for information based on the pictures and audio in your files. This can be further broken down into more searchable networks based on color, for example.

Extensive Add-In Availability
OpenText MediaBin also scans your assets easily. When it does so, elements such as logos and barcodes are immediately inputted into the system.
Other add-in functions also include the conversion of audio into text, auto-detection of faces, and others.