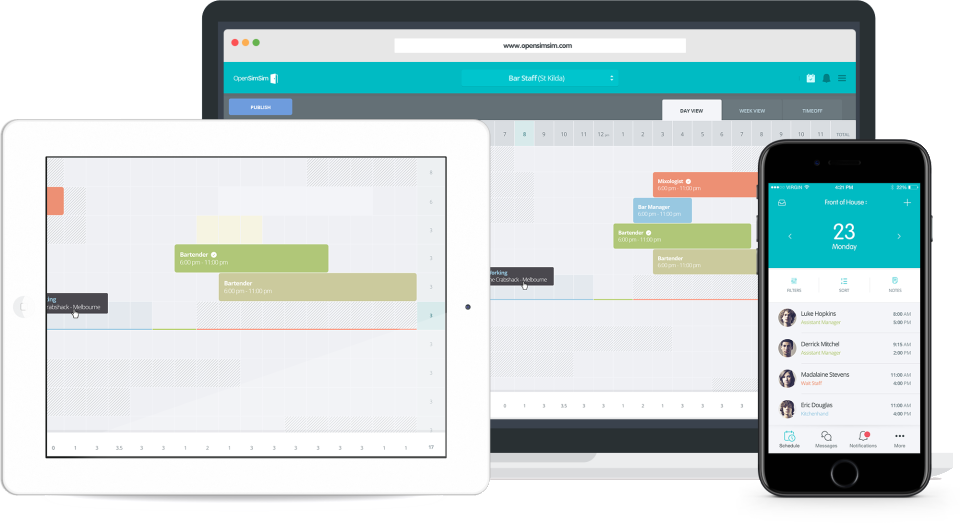 The main benefits of OpenSimSim are its mobility, ease of use, and comprehensive scheduling features.
Wherever employers may be, whatever time of day it may be and whatever device they're using, they can use OpenSimSim to efficiently manage their workforce, saving them time and increasing productivity.
Staff can be sent invites that can be immediately activated, which will, in turn, notify them of their tasks and schedules, as well as any changes made. Staff can also use OpenSimSim to ask for shift swaps, time-off, and shift opportunities.
Aside from creating shift templates that can be copied and edited before publication, users can also use the provided logbook to communicate with their managers and share employee issues and customer feedback with them.
Staff can also be kept informed of company updates through the employee message board.
Staff preference and availability can be seen at whatever time thanks to the scheduler that comes with OpenSimSim. It is also a comprehensive employee database that shows users the number of hours that their staff has worked.