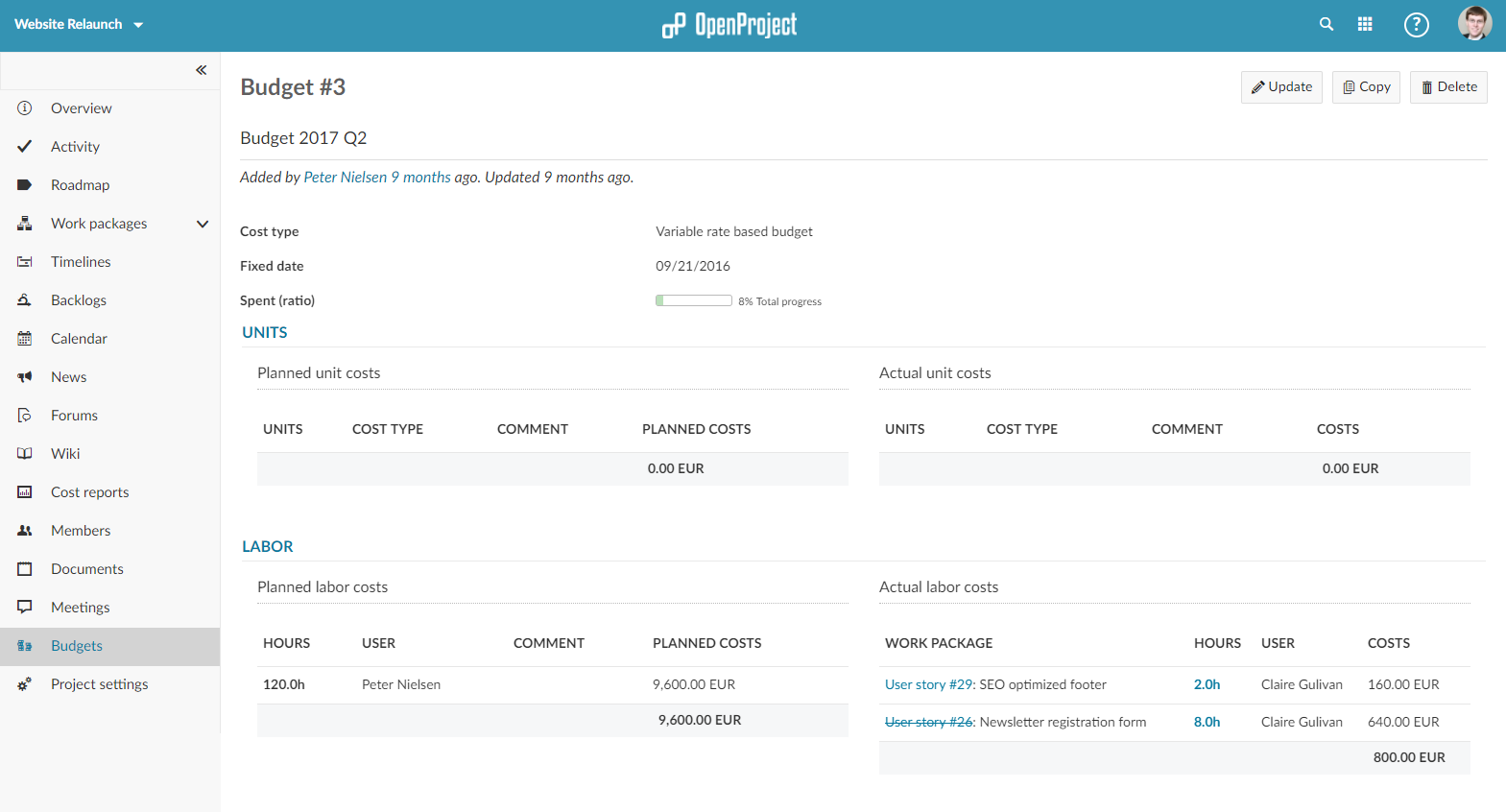 The main benefits of OpenProject are its rich feature set, stable functionalities, and ease of use. Let's itemize the details below.
Multi-level Timeline Reporting and Planning Comparison
This feature helps users immediately know all changes of different projects. For instance, it is Thursday evening and there awaits the weekly task with the CEO and department heads. The risks are incredibly high and the managers are asking for the status update of numerous critical projects. There is no need to panic, as OpenProject got you covered.
Using its multi-level timeline reporting with the aide of planning comparison, your department can get an informed status of all project data in a centralized location. Adjustment can be done in real-time and feedback can be tracked easily. Also, the stakeholders of every deliverable can get direct information regarding the changes through email messaging.
Support for Agile Projects
OpenProject supports planning for agile projects. For instance, it is Monday morning and you and your team has to plan the next step for the agile project. From the previous sprint, you evaluate the open source stories and then move them into the recent sprint while easily making additional user stories into it. Once done, you and your team estimate the points of the story for each user and you use the task board in order to break down the stories into different tasks. Lastly, you export and then print the stories so you can use them on your actual task board. With this, everything is set and you and your team can finally get to work.
Accessibility Mode
If you have legally blind users working in a project, OpenProject is here to help them. The software helps users who depend on screen readers. All they have to do is to activate the accessibility option on the software to work on projects. Thanks to its added data and adjusted interface, your blind users can now join working on the project with ease.