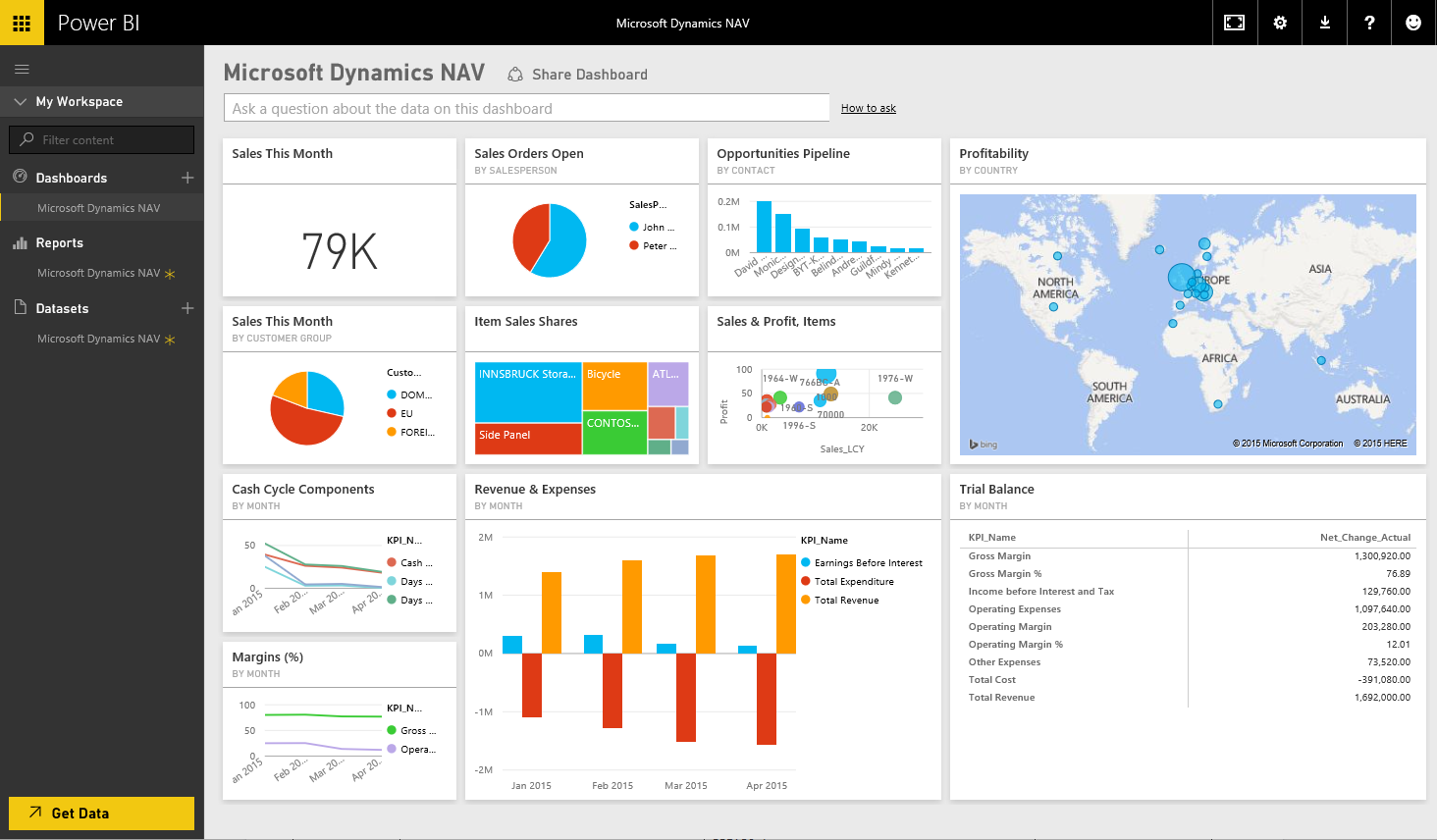 The main benefits of Microsoft Dynamics NAV are its comprehensive feature set, reliability, and flexibility. Here are more details of its benefits:
Microsoft Dynamics NAV offers a number of benefits to companies looking for a solution for enterprise resource planning that also offers software for finance and accounting. These functions and more are offered by Microsoft Dynamics ERP. Other capabilities include multi-entity accounting and consolidation as well as job costing, which are perfect for resource management.
Businesses that involve a lot of international travel naturally involve different currencies, and Microsoft Dynamics NAV has features that support flexible exchange rates, as well as reporting options and multiple account setups. International accounting isn't going to be a problem as well since the software can also calculate sales and value-added tax, coupled with support for multiple languages. Back-office record keeping tasks and complex accounting tasks are also automated by Microsoft Dynamics NAV.
Microsoft Dynamics NAV also acts as a supply chain and distribution management solution. It can cross-reference items, substitute them, as well as the capacity to have non-stock items handled. Microsoft Dynamics NAV is also developing features for managing a warehouse, such as a cycle counting, cross-docking, and automatic replenishment. Item tracking, return management, and order promising are also some of the functions Microsoft Dynamics NAV is also capable of.
Other tasks Microsoft Dynamics NAV can handle include approval and routing capability, transaction authorization, and email routing chains. Demand planning, heavy equipment rental, and inventory adjustments have also been embedded in the system.
Microsoft Dynamics NAV is also a stand out manufacturing software. Serial number tracking, lot number tracking, forward flushing, and production order management are some of the manufacturing solutions the system is capable of doing.