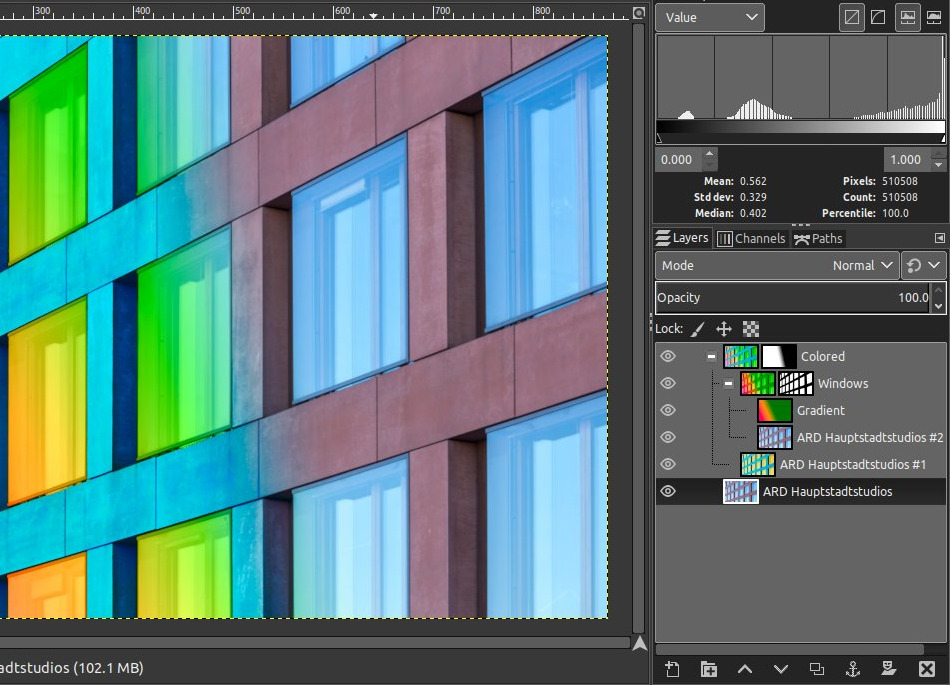 The main benefits of GIMP are its rich image editing feature set, customizations, and it is free.  It is a powerful application that can help you create professional-looking images.  Here are the specifics:
GIMP is a powerful but free image editing application. It is being considered to be one of the best open source programs for this purpose. It, being open source architecture, can be manipulated by users who know how to code. Those who do not know how to manipulate the code can just use the already good features and capabilities that GIMP has. It is touted to be the best free alternative for professional-grade applications and illustrators, designers, and photographers have used it for various purposes including commercial gain.
The program looks to have a standard interface common to editing programs. There are, of course, subtle differences and these differences are designed to drive better performance. The GIMP user interface contains the main editing area, toolbox, and other tools like channels and layers. One difference is that in GIMP, image thumbnails are displayed, unlike other programs. Furthermore, an "open as layers" command provides editors the capability to map any image into another's layer.
It is understandable that GIMP may not trump commercial photo editing platforms but given it is cost-free and fitted with the essentials, it is still a powerful application that can help you create professional-looking images. As mentioned, GIMP is extensible and that it allows users to manipulate its code and to be used for specialized purposes. It also has an active community of developers that work on plug-ins and the likes.