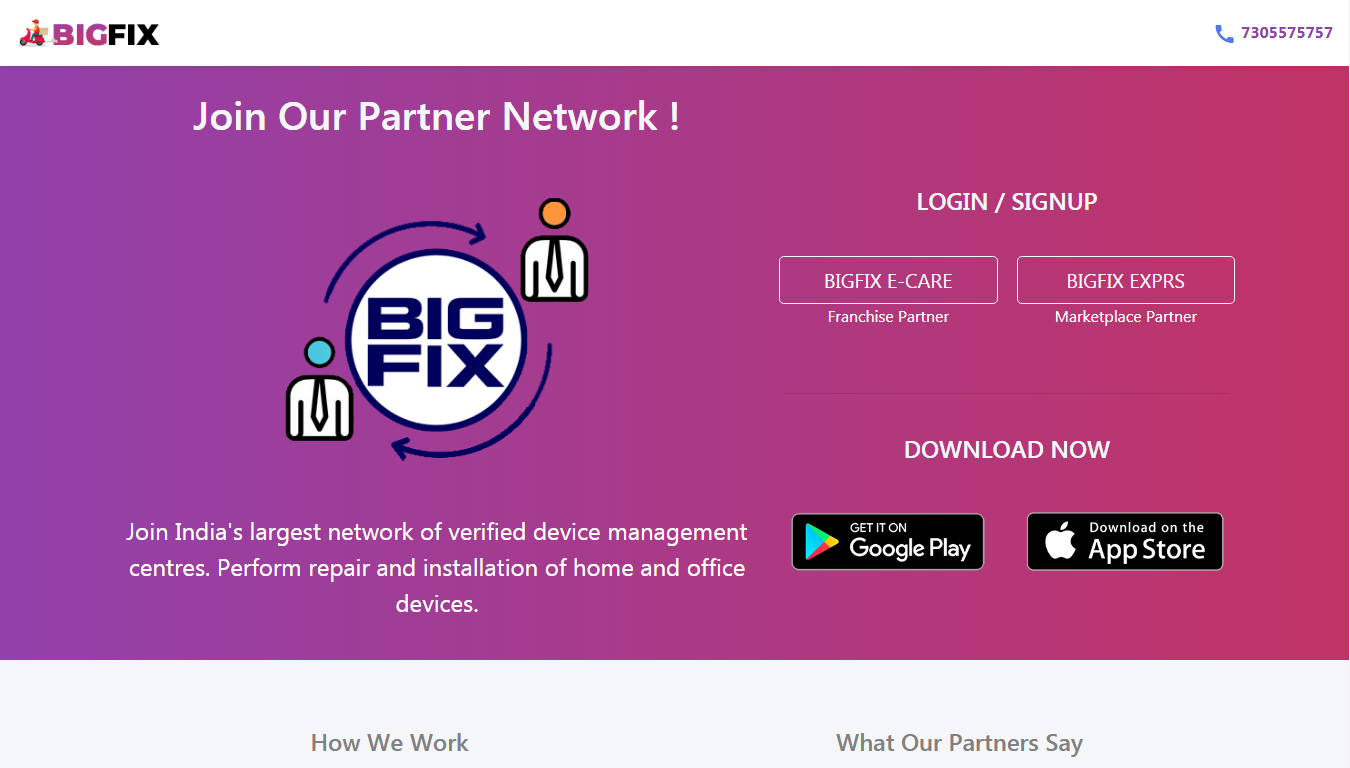 The main benefits of Bigfix are access to a wide clientele, a centralized dashboard for partner shops, optimized customer engagement, and easy job order management. Learn more about each of these benefits below. 
Access to a Wide Clientele
As a service aggregation platform, Bigfix opens up its partners to a wide clientele that they would otherwise not have access to. Businesses can easily sign up to be part of the app and be listed as one of the service providers. In turn, customers can be connected to professionals that can respond to their repair needs best. 
Centralized Dashboard for Partner Shops
Bigfix allows repair shops to oversee their repairs processes through a centralized dashboard as well. This displays information such as open job requests, customer information, and other relevant job repair details. 
Optimized Customer Engagement
Another main benefit that Bigfix offers is that it allows users (be it the service provider or the customer) to send messages via email or SMS. This paves the way for engagement and proper communication of expectations among the parties involved. 
Easy Job Order Management
With native mobile apps for iOS and Android devices, Bigfix provides a platform for businesses to manage their job orders and tasks anytime and anywhere.