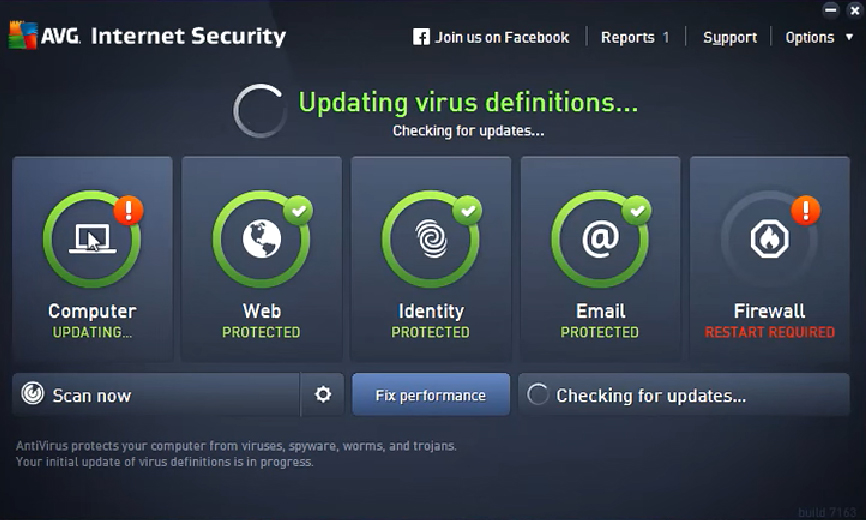 The main benefits of AVG AntiVirus are its security, smart scanner, and anti-theft and camera trap features. Read here for more details:
With AVG AntiVirus, businesses can be sure that their data is safe from malware and hackers. Files and data that are important can be kept away from hackers and kept private and safe.
AVG AntiVirus accomplishes this by having a virtual disk be the place where company documents and files are stored and encrypted. A password-protected PC is where this virtual disk is located. The program also has a file shredder where users can have their files deleted.  This also assures companies that their files can't be recovered and used maliciously. Identity theft is also prevented by AVG AntiVirus' anti-spyware feature. Adware and spyware that capture personal information are also detected.
Web pages loaded with cyber threats pose no problem to companies using AVG AntiVirus. With AVG AntiVirus, web pages are scanned before they open on a browser. When sites show up in the results of a search engine, they also get a safety status. Therefore, users are already aware of how suspicious links are, even before they click them.
AVG AntiVirus also deals with cyber threats spread via email attachments. Emails are scanned and content that may have security threats or malware are removed by the software email shield technology. Dangerous and suspicious email attachments are also blocked.
The programs advanced scanning engine makes sure that hackers and malware are prevented from getting into PC devices. Computers are automatically scanned when employees are not performing work thereby making sure that their focus is on their tasks.
Administrators can be in a single location and have the software be configured and installed remotely from there, so deploying it to multiple computers on a network is an easy task. Since updates to the software are done automatically, any current threats are of no problem for AVG AntiVirus.
AVG AntiVirus doesn't just protect desktop computers, it protects employee tablets and smartphones as well. Users can head to Google Play and download the antivirus app for their devices, and once installed can protect from the latest malware, viruses, unsafe apps, spyware, and settings. It even protects from unwanted callers.
Should a user lose their business tablet or phone, AVG AntiVirus' Anti-Theft website enables them to trace the device. The Anti-Theft website enables them to either activate an alarm or lock the device. They can even wipe the phone's data remotely. The AVG AntiVirus' Camera Trap feature provides a means to identify the culprit after failing to unlock the device three times. This triggers the Camera Trap feature to take a photo of the person handling the lost device and send it to the owner of the phone or tablet.