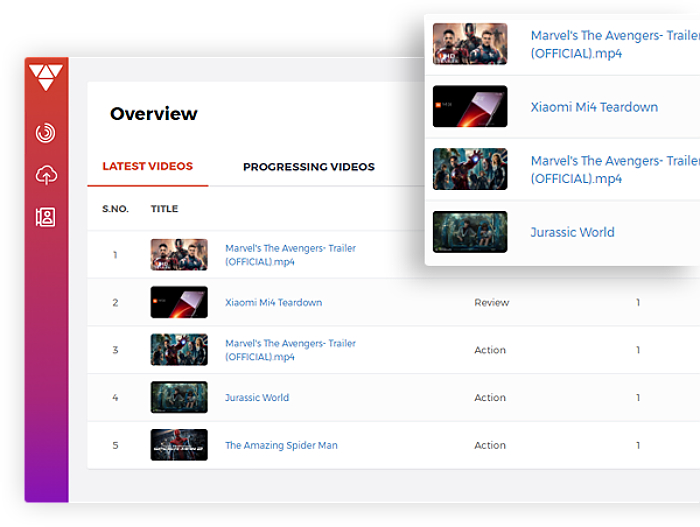 The main benefits of Contus Vplay are video streaming, security, distribution, and monetization. Here are the details:
Perfect Tool for Video Streaming
Contus Vplay is a readymade video solution that makes video conversion, streaming, and management very easy. It is the perfect application for businesses that need video streaming for purposes such as awareness and advocacy campaigns, product promotion, training, marketing and sales, and more.
Total Security Guaranteed
Contus Vplay reviews indicate that the provider offers top rate security for your video content with measures such as access control, DRM, and encryption. The tool's robust security protocols prevent authorized parties and hackers from accessing, manipulating, and tampering your videos. It uses strong encryption measures to ensure all sensitive and vital info in your videos is fully secure and safeguarded from unauthorized viewing.
Distribute and Monetize Your Videos
The platform comes with video syndication and distribution features, enabling you to create a seamless and strong video distribution network. Thus, you can enhance the viewership of your videos and syndicate your content on multiple channels to boost your revenue. In addition, you can also monetize your video content to significantly increase your top line.
Understand Your Audience
Contus Vplay enables you to learn about the behavioral traits of your audience such as their browsing habits, preferences, and viewing patterns. You can use this info to offer personalized suggestions that motivate users to click on and view your videos, thereby growing your audience and boosting your sales.